Pantry Network Taps Instacart to Support Choice, Home Delivery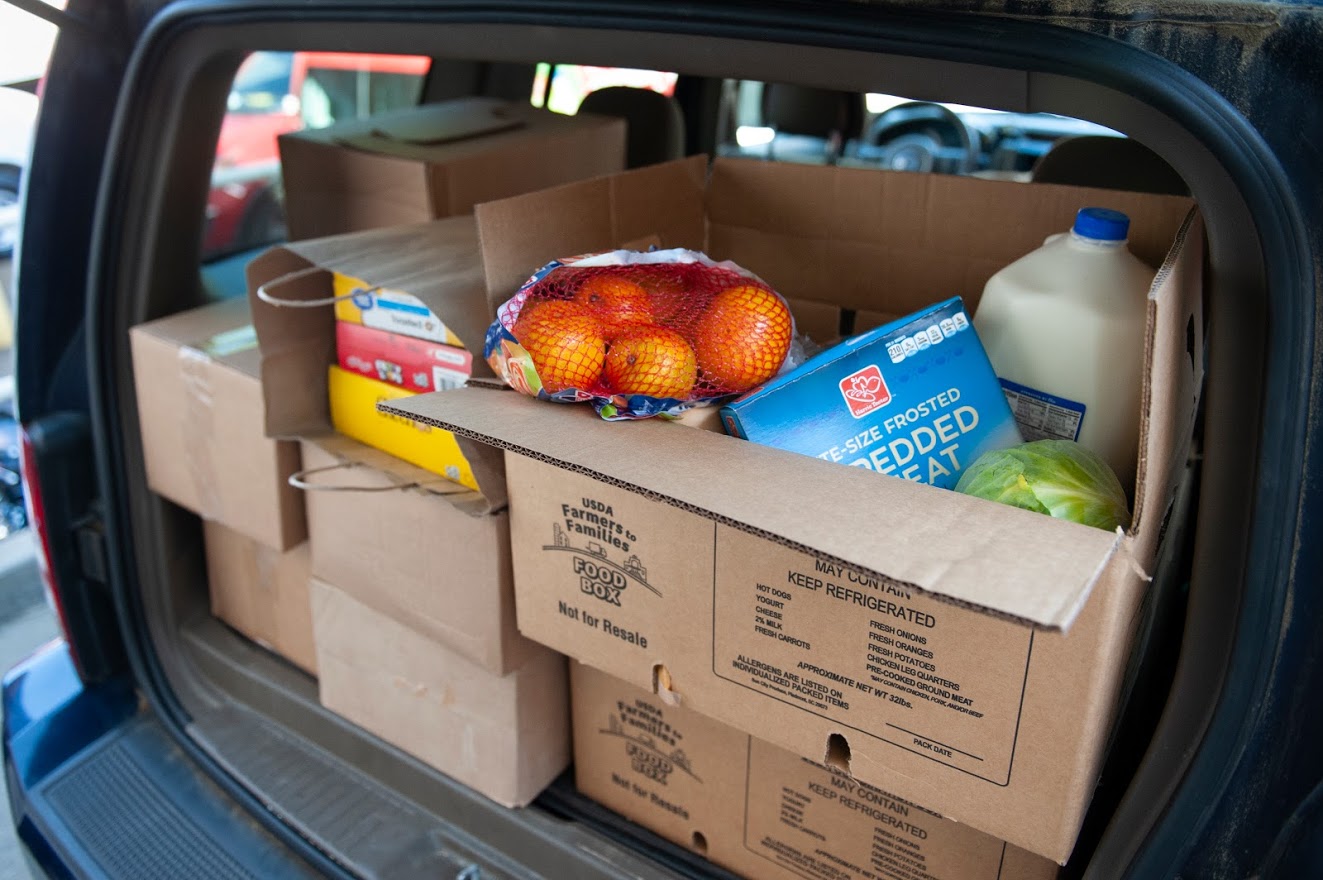 by Ambreen Ali for Food Bank News as part of an ongoing series highlighting innovation and best practices at the nation's food pantries.
Wheel a cart around any grocery store in a large metropolitan area these days, and you'll run into workers who are shopping on behalf of people who've placed orders from home. These digital sales make up just 11.2% of the U.S. grocery market, but rapid adoption is expected to nearly double such sales by 2025, according to Insider Intelligence.
Food-insecure people are a prime market for digital choice and home delivery because they tend to lack mobility, or easy access to transportation, or are juggling multiple jobs that make lining up at specific times for food distributions difficult. Even so, they generally do not have the ability to leverage the convenience of technology to access food.
"I hate that people who are in crisis and can't put food on their table face so many hurdles," said Tina Postel, Executive Director of Loaves & Fishes/Friendship Trays in Charlotte, N.C.
The organization, which runs a network of more than 30 pantries, announced last month a major partnership with Instacart that would address this imbalance. The online grocery giant will offer a digital platform so the food pantry's clients can order the food they want and have it delivered to their homes. The partnership was announced last month, after executives at Kroger and other local companies helped make the introduction
The pilot combines the dignity of client choice with the convenience of home delivery, squaring with Postel's belief that "grocery home delivery is the future." She emphasized, "I just believe that grocery home delivery should be the future even if you can't afford your groceries."
Loaves & Fishes joins a growing number of pantries that have turned to digital choice, especially during the pandemic, as a way to give their clients options even when they don't come into the pantry to shop. In addition, more companies are offering software to support digital choice at food pantries (see our mini-directory).
Home delivery increases the attraction of digital choice even more. Loaves & Fishes, which also runs the region's Meals on Wheels program, first introduced grocery home delivery out of necessity during the pandemic. The service took off, with deliveries climbing to nearly 16,000 people last year. That compares to 9,000 people who visited the organization's largest pantry in person during that time.
"The data is showing us the overwhelming demand is not just to be able to select your own food, but to also have it delivered to your doorstep," Postel said. "It's that last mile that's critical for so many of these families."
Once Loaves & Fishes started offering home deliveries, it knew it would be hard to discontinue the service. "We knew that people were not going to return to pantries like they did," Postel said. "The added convenience of food being delivered to their door was going to be here to stay." But the organization had sacrificed choice when it moved to pre-packed boxes for delivery. "I hated that the choice piece was missing," Postel said.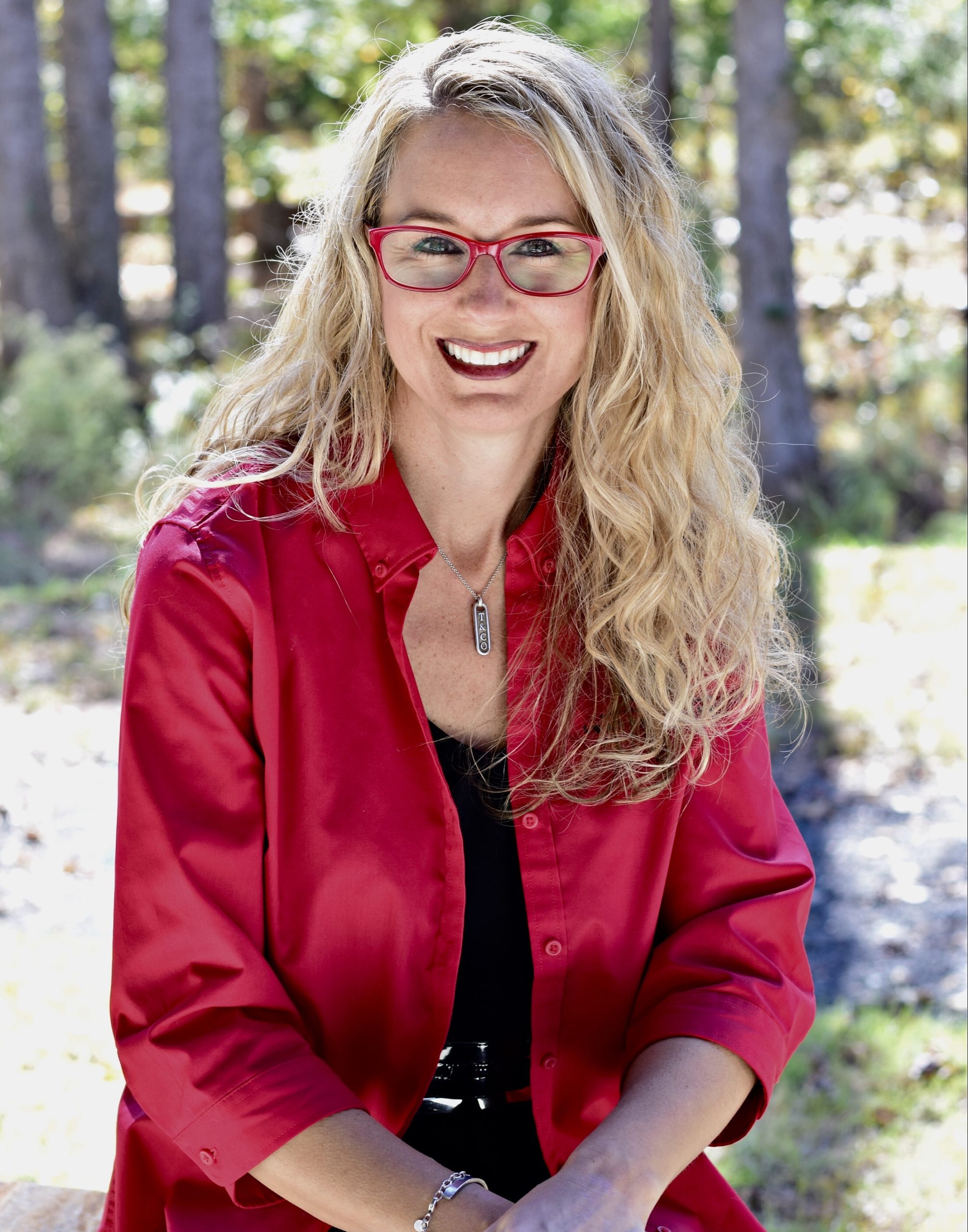 Instacart's FoodStorm platform supports the choice aspect and will be available for use by Loaves & Fishes for free for two years, after which the terms are negotiable. Initially designed to make catered food easier to order, FoodStorm allows Loaves & Fishes to list items such as peanut butter available on its site without specifying the brand — an important feature for food pantries that distribute a mix of donations and purchased items.
The new click and delivery effort comes with a sizable price tag, with the county commissioner's office approving $2.9 million in American Rescue Plan Act funding for the program. Over five years, that funding will help the organization hire dedicated staff to oversee the digital platform, including updating online inventory, help clients onboard to the system and hire drivers when volunteers are not available.
It will also help expand the program from three days a week to five, and pay for iPads and mapping software that will help volunteers shop and deliver groceries. Occasionally, Postel said, it will also help pay for food.
For Instacart, the partnership is the first of its kind with a food pantry. Since then, Instacart has announced a host of initiatives around equitable access to healthy food, as well as a grocery delivery program in partnership with Feeding America that food banks can utilize to deliver food to homebound clients. "We believe grocery delivery should be for everyone," said Laura Anderson, Director of Social Impact at Instacart, in a press release.
The focus on home delivery has changed the nature of work that volunteers do for Loaves & Fishes. Many of them are now fulfilling orders from a central warehouse and driving routes to make deliveries. Others are stocking the pantry and describing the products available online. The website includes information in English and Spanish, and it can be translated into any other language.
The nonprofit only lists items that are plentiful online, so the selection is still limited compared to what's available in person. The local health system is now the organization's second highest referral source, so having fresh produce and meat available has become increasingly important.
Clients can use the online ordering system up to 12 times a year, but most only do so about three times. Social workers also help sign people up for SNAP if they have greater need.
Over time, Postel said the group will use its pantries as distribution centers, so that drivers don't have to drive back and forth as much, similar to how Amazon stores its goods in regional warehouses to expedite shipping. It's another way that the nonprofit is adopting best practices from the private sector to operate more efficiently.
"What's handy about partnering with these companies that do this kind of work already for a living, is that it helped us from having to reinvent the wheel," Postel said of the Instacart partnership. Working with the company has "been an absolute luxury" because the platform is simple and easy for volunteers to learn, she added.
She noted that such a partnership is not a necessity to pilot grocery delivery. "As long as you have an army of volunteers, you can make the same magic happen. You do not need $2.9 million to serve your neighbors in a more dignified way," Postel said. "Even if you can't deliver to 9,000, deliver to nine."
Postel is optimistic that the pilot will serve as a proof of concept not only in Charlotte, but for other regions of the country as well. She says giving clients choice and addressing the "last mile" challenges they face are some of the most important steps pantries can take.
"We were able to capitalize on a crisis in order to implement radical change very quickly," she said. "That's the silver lining to the pandemic, it helped us move in a brand new way." – Ambreen Ali
Ambreen Ali writes the monthly Pantry Link column for Food Bank News. She also freelances widely on topics including sustainability, business and technology, and is the founding editor of Central Desi, a newsletter about New Jersey's South Asian community. 
PHOTO, TOP:  Food from Loaves & Fishes, ready to be delivered.
Pantry Link: This article is part of an ongoing series highlighting innovation and best practices at the nation's food pantries.