Leave a Legacy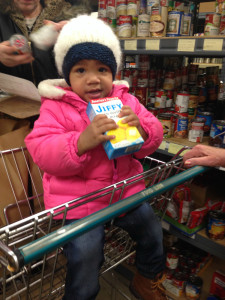 Leave a legacy of hope for the hungry with a planned gift to Loaves & Fishes/Friendship Trays. You can ensure that hope for the future with a bequest in your Will or Estate Plan.
What is Planned Giving?
Planned giving makes every dollar go further. To maximize your charitable giving, as well as fulfill your own financial needs, you can fund the future of Loaves & Fishes through your estate planning. Making a gift through your estate is one of the most effective ways to ensure that we can carry on our mission to provide nutritionally balanced groceries for those experiencing a short-term crisis far into the future. Loaves & Fishes/Friendship Trays invites you to join other supporters who have already taken the step necessary to ensure the future of our mission and provide hope for the hungry in our community. We look forward to working with you to design a gift that meets your charitable and financial goals.
Three easy giving options include bequests, retirement plan assets and life insurance policies. For more information on making a planned gift, please contact Lucy Mitchell at lucy@loavesandfishes.org or call (704) 523-4333 or click on the links below:
3 Easy Ways to Make A Planned Gift to Loaves & Fishes
Loaves & Fishes/Friendship Legacy Society Bequest Intention Form
Loaves & Fishes/Friendship Trays Leave a Legacy Members: 
Dorothy Colmer Bailey
Sandra Dermer
LaDell "Dell" Dixon
Robert Guinn
Pauline Frances Hood
Sharon M. Horne
Douglas Carey Hummel
Kathleen McClain
Shay Merritt
Mildred B. Montgomery Trust
Stephana "Steff" Nesbit
Sharon Parker
Rebecca "Becky" Price
Leslie L. Robinson
James Scarlett
Margaret Rose Wiegandt
Dannette Williams
Anonymous (1)