Get Involved
CURRENTLY WE HAVE A NEED FOR:  
Packing Emergency Food Boxes (good for individuals or groups up to 10)
Home Delivery Drivers
Volunteer slots are added each week. Click here to see our volunteer calendar and current availability. 
Thank you for your support of Loaves & Fishes! 
One of the best ways to help right now is to donate funds, donate food or hold a food drive. More information about how to hold a food drive is below.
Questions? Email our Volunteer and Food Drive Coordinator, Lindsey Silliman at lindsey@loavesandfishes.org  
Sign Up to Volunteer: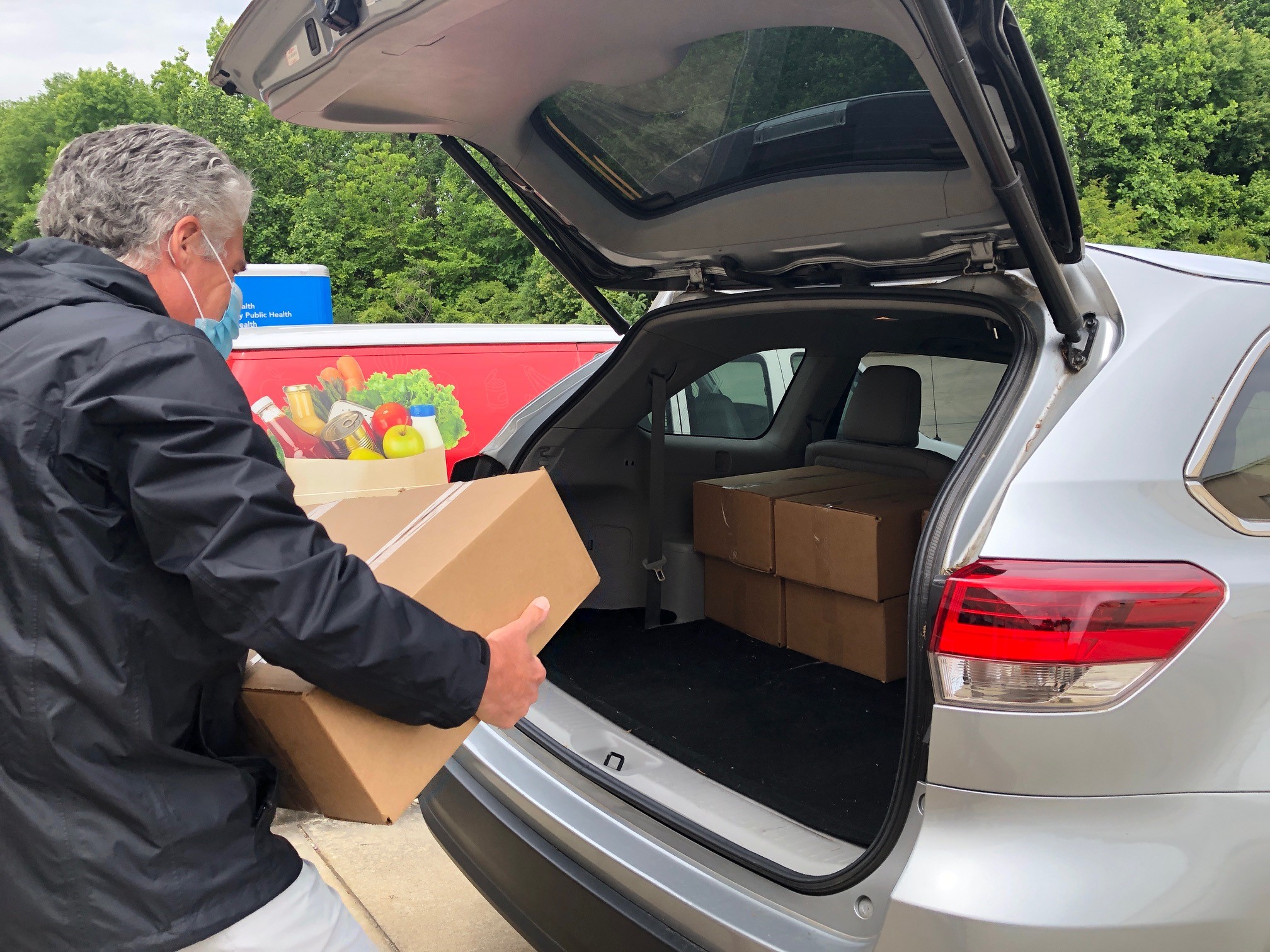 Whether you are a first time or frequent volunteer, whether you are signing up as an individual or for a group, you must first set up your account.
Create an online account here or the Volunteer Now link below. You must create an account to sign up for a volunteer shift.
Complete the volunteer orientation and sign the waiver.
Sign up by clicking on the calendar and then choosing an open shift. After you have chosen a time, check your email for confirmation and details.
For Scheduling Groups the group leader must register as an individual first.
Court Ordered Community Service
Loaves & Fishes accepts court ordered community service for individuals at least 18 years of age.  We do not accept charges involving theft, assault or weapons of any kind.  Court ordered community service can only be scheduled by Loaves & Fishes staff.  Please email the Volunteer & Food Drive Coordinator.
Hold a Food Drive
Organize a food drive at your work place, neighborhood, or congregation. This is a great way to give back by helping to feed hungry neighbors in need and to raise awareness of hunger issues in our community.
WHAT YOU NEED TO KNOW