Loaves & Fishes, along with Charlotte Bilingual Preschool, Receives Bank of America 2020 Neighborhood Builders Award

Bank of America Names Charlotte Bilingual Preschool and Loaves & Fishes 2020 Neighborhood Builders®  
Program Provides Two Nonprofits $200,000 each in Flexible Funding and Leadership Skills Development Training to Advance Economic Mobility in throughout the Charlotte Region
Charlotte, N.C. – Charlotte Bilingual Preschool and Loaves & Fishes have been named as the 2020 Bank of America Neighborhood Builders® awardees for the Charlotte market. The nonprofits were selected for their efforts addressing issues fundamental to economic mobility, specifically by providing enhanced early childhood learning and combating community food insecurity.
Considering the many challenges our community is facing – from the health and humanitarian crisis brought on by the coronavirus to the need for progress on racial equality and economic opportunity – the Neighborhood Builders program is a relevant and timely initiative to support the communities we serve as well as these worthy charities' missions:
Charlotte Bilingual Preschool prepares Spanish-speaking children for success in school and life by providing dual-language early childhood education. Additionally, they support students' families with parenting, life skills and English-language classes, enabling them to nurture and sustain their children's educational and emotional development.
Loaves & Fishes provides nutritionally balanced groceries to individuals and families in Charlotte-Mecklenburg who are in a short-term crisis through a network of 41 emergency food pantries located throughout Mecklenburg County.
As an awardee, each organization receives a $200,000 grant and the opportunity to expand their impact. Additionally, the program provides relevant skills development
and topics to help nonprofit leaders address current and future community challenges. Each year, Bank of America refines the Neighborhood Builders Leadership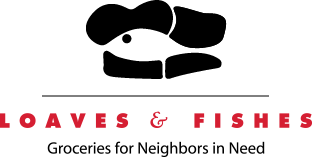 Program to include topics ranging from strategic storytelling to human capital management, and highlights themes that are critical to moving the nonprofit sector forward within broader societal and economic context.
Since 2004, through its Neighborhood Builders program, Bank of America has partnered with 34 nonprofits throughout the Charlotte Region, investing $6,800,000 to provide financial support of education, access to nutritional food, affordable housing, racial equity, inclusion and economic mobility opportunities within the region.
"Neighborhood Builders is Bank of America's most prestigious and longest-running philanthropic investment," said Bank of America Charlotte Market President Charles Bowman. "Our local market selection committee was incredibly impressed by Charlotte Bilingual Preschool's and Loaves & Fishes' scope of impact, strength of leadership, and strategic thinking. The awards' financial support and leadership training will help them grow and scale their support within our community to touch even more residents."
The invitation-only program is highly competitive, and includes a representative of a Neighborhood Builder awardee alumni as a part of the collaborative selection process to identify the current year's awardees.
"Bank of America's $200,000 investment in a Latinx-led and Latinx-serving organization comes at the perfect time as we pursue an aggressive strategic plan with community-wide impact," stated Banu Valladares, Charlotte Bilingual Preschool executive director. "Our programs provide comprehensive early childhood education solutions, designed with our families, to overcome the educational, social, racial, and economic challenges facing Charlotte's Spanish-speaking children from economically marginalized families."
"Loaves & Fishes is unbelievably honored to be selected for the 2020 Neighborhood Builders Award," shared Loaves & Fishes Executive Director Tina Postel. "For 45 years, we have been helping our neighbors in need. This year, in particular, we had to pivot quickly to serve the increased volume of those struggling with food insecurity in a safer, more efficient manner. As the economic impacts of this pandemic linger, this award and the subsequent leadership training program will ensure our success for months and years to come."  
Overall, Bank of America nationally has invested over $260 million in 50 communities through Neighborhood Builders, partnering with more than 1,300 nonprofits and helping more than 2,600 nonprofit leaders strengthen their leadership skills.
This is just one example of how Bank of America deploys capital in communities, builds cross-sector partnerships, and promotes socioeconomic progress as part of its approach to responsible growth.
Bank of America
At Bank of America, we're guided by a common purpose to help make financial lives better, through the power of every connection. We're delivering on this through responsible growth with a focus on our environmental, social and governance (ESG) leadership. ESG is embedded across our eight lines of business and reflects how we help fuel the global economy, build trust and credibility, and represent a company that people want to work for, invest in and do business with. It's demonstrated in the inclusive and supportive workplace we create for our employees, the responsible products and services we offer our clients, and the impact we make around the world in helping local economies thrive. An important part of this work is forming strong partnerships with nonprofits and advocacy groups, such as community, consumer and environmental organizations, to bring together our collective networks and expertise to achieve greater impact. Learn more at about.bankofamerica.com, and connect with us on Twitter (@BofA_News).
Loaves & Fishes
Loaves & Fishes is a network of emergency food pantries providing a week's worth of nutritionally balanced groceries to individuals and families in  crisis. As a result of the pandemic, in March Loaves & Fishes was forced to shut down its brick and mortar pantries and switch to mobile food pantries, distributing emergency food boxes "drive-through style". In August of this year, Loaves & Fishes surpassed the total number of people fed in all of 2019.