99,000 and Counting…. November News Update from Exec. Dir. Tina Postel
Loaves & Fishes Has Fed Over 99,000 People with the Busy Holiday Season Still To Come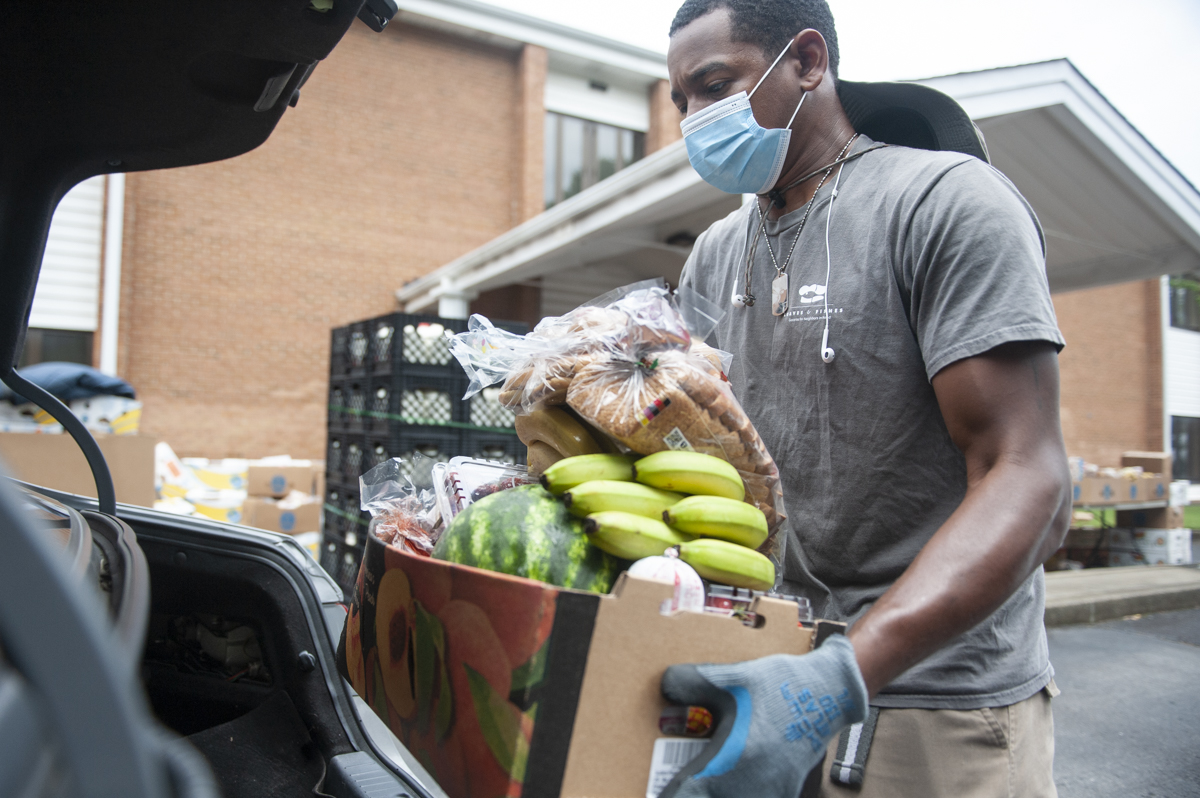 Photo by Lindsay Kappius
99,000 is a number that is hard to wrap your head around so it's easy to forget that each number is one of our neighbors. Neighbors like Michael who recently reached out to simply say thanks:
I am temporarily out of work due to a medical issue and have had to apply for assistance to help me get by. I have , thankfully, qualified to receive an EBT card but my monthly benefits aren't quite enough to last me an entire month. I've never had a complaint about that, as what I get is certainly way better than nothing. 
However, with the additional food that the Loaves & Fishes provides, I am able to eat more normally during my benefit period. I am very grateful for everything and felt that I should say thanks.
God bless you all,
Michael
It is because of your support that Michael and the other 99,000+ people who will come to Loaves & Fishes for help this year, are able receive nutritious groceries for their families. Beginning this week, we will also distribute Thanksgiving turkeys and food boxes through our mobile pantries, home deliveries and Pop Up Food Shares. We are very grateful for you and want to say thanks for making it possible to feed so many neighbors in need.
Special kudos
to our extraordinary staff team who powered through last Thursday's torrential downpour and flooding to be there for the 125 neighbors who had signed up for that day's Pop Up Food Share. As usual, their dedication to our mission is unstoppable!
Here is a look at client service numbers for last week:
Mobile Pantries: 2,215 (801 children, 191 seniors)
Food Shares: 5 different locations this week; served 406 households (1,547 individuals)
Meanwhile, our home delivery program continues to grow. Due to the increasing demand, we are adding a third day to our home delivery schedule. Since launching the program in April, we have now delivered groceries to over 5,000 individuals! Want to help? Volunteer drivers are needed to help with these contactless deliveries. Sign up here or email Community Outreach Director Danielle Moore for more information: danielle@loavesandfishes.org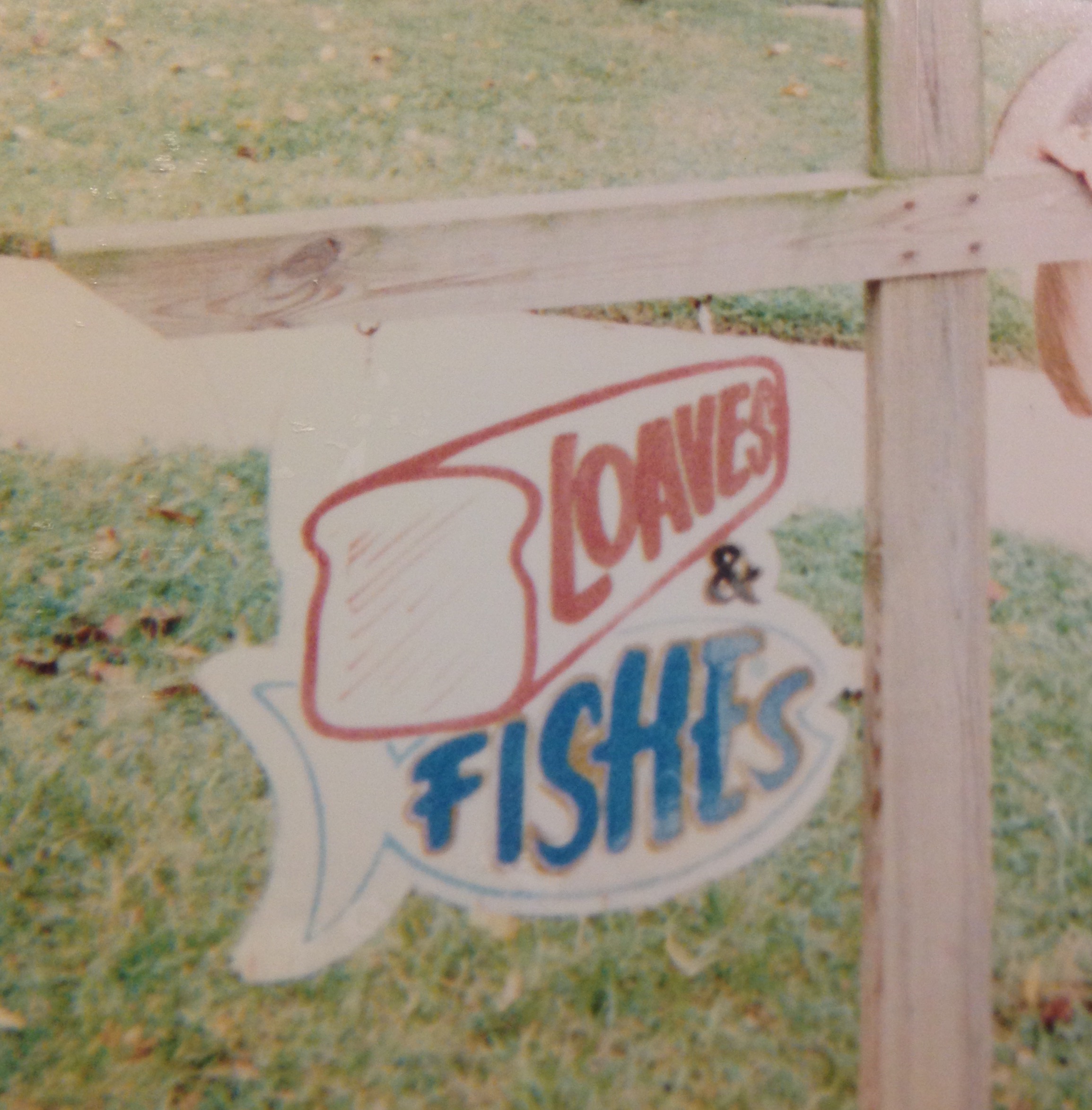 Happy Birthday Loaves & Fishes!
In a year that was not what anyone expected, Loaves & Fishes has quietly turned 45 years old. What began in 1975 as a small food pantry at Holy Comforter Episcopal in Charlotte has grown into a network of 41 pantries located throughout Mecklenburg Co. – from Pineville to Davidson. That first year, Loaves & Fishes fed 1,000 people. Thanks to you, in 2020, we are on track to provide groceries to over 100,000 neighbors in need!
Feeding Hope This Thanksgiving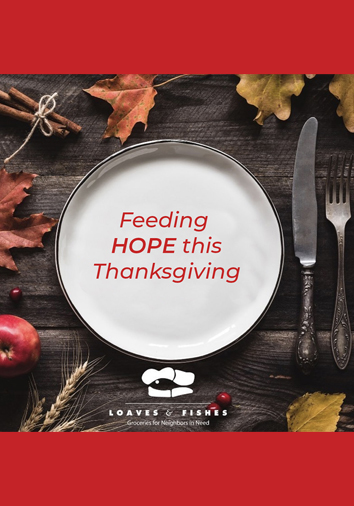 This year, more than ever, a family might not have the Thanksgiving we all look forward to every year. Last year, as a community, we were able to provide hundreds of families with a turkey and fixings.
Can you help us again this year?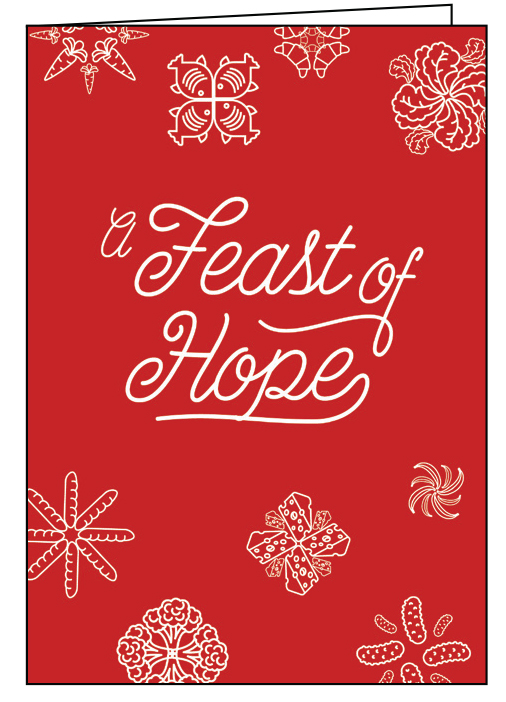 Loaves & Fishes Holiday Cards
You can be a light of hope for a family in need while honoring the special people on your holiday gift list. With a minimum donation of $12 per card, you can help provide groceries this holiday season. This year, more than ever, your donations are bringing hope for struggling families.
Loaves & Fishes was born in 1975 thanks to the tenacity and dedication of our founder Virginia Sampson. Although Virginia is no longer here to celebrate with us, we strive everyday to make her proud and continue the mission to help our neighbors in need. Happy birthday to Loaves & Fishes and to each of you who have made the last 45 years of service possible! 
From one hunger fighter to another,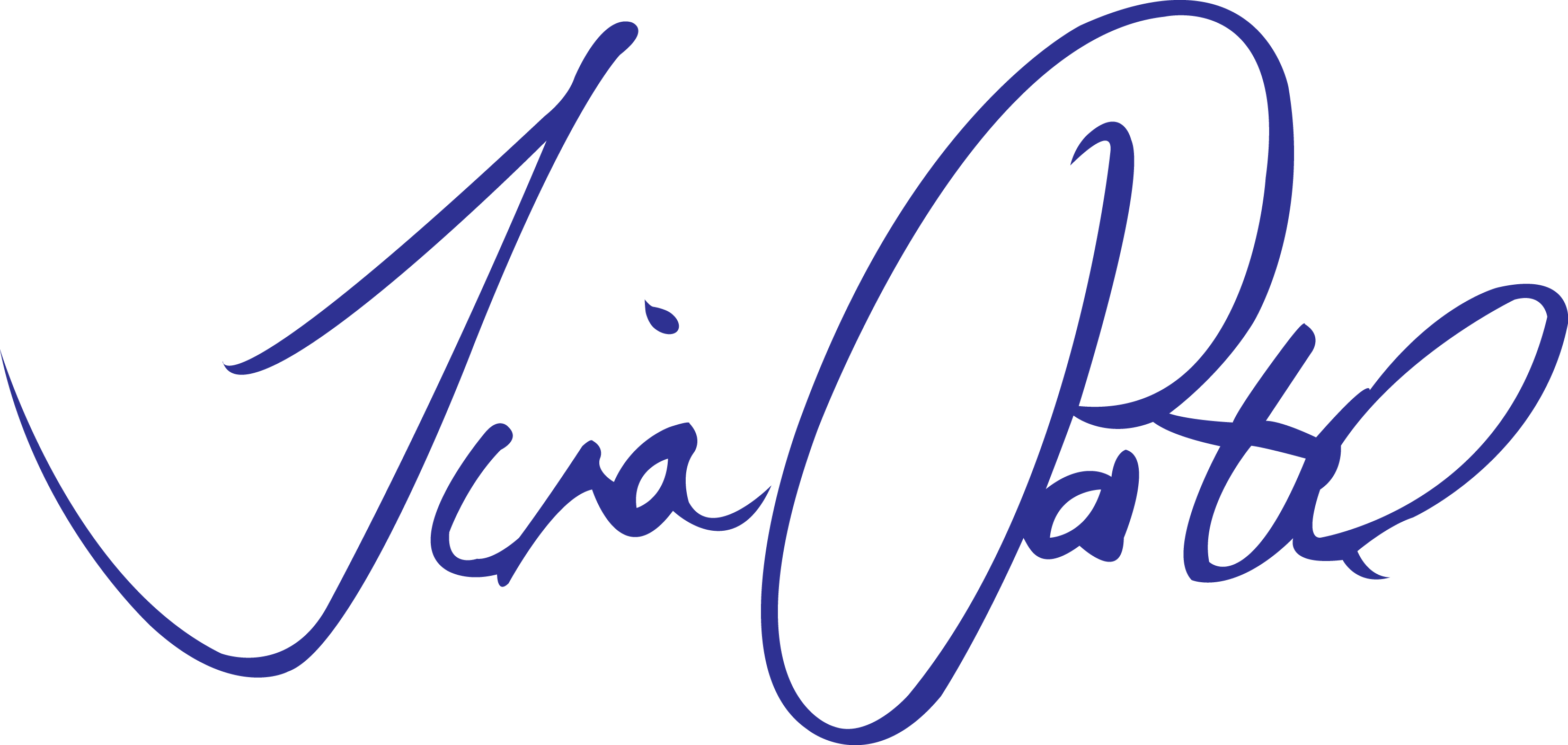 Tina Postel
Executive Director
Loaves & Fishes