Loaves & Fishes Honors Volunteers with First Beverly Howard Award
Three longtime volunteers from the Loaves & Fishes' Mt. Carmel Baptist pantry have been named as the first recipients of the Beverly Howard Award. James Grier, Odell Way and Turner Sumpter were acknowledged for their compassionate, heartfelt and dedicated service to the hungry during Loaves & Fishes' annual Volunteer Appreciation Dinner. The award is named in honor of Beverly Howard who is retiring in May after 28 years as Executive Director.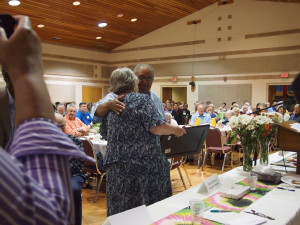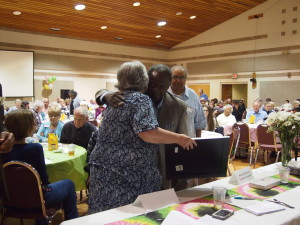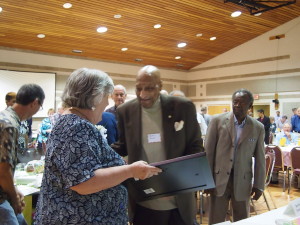 The men were recognized for their commitment to feeding the hungry by going above and beyond simply volunteering but by also working together to make sure others feel valued and cared for.
Beverly Howard was surprised during the event when she was chosen as the recipient of the Virginia Sampson Award. This award is given in recognition of the most outstanding work, concern and effort in alleviating hunger in Mecklenburg County.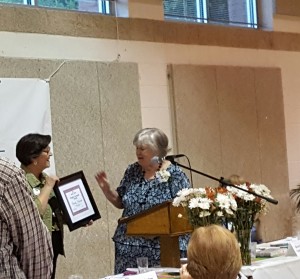 Each year it is Beverly who presents this award so it took some maneuvering by staff and board members to keep it a surprise! The 300 volunteers in attendance voiced their love and appreciation with cheers and a standing ovation when Beverly was announced as the overwhelming choice. Virginia Sampson, the founding mother of Loaves & Fishes was nothing if not hands on. There was no job at Loaves & Fishes that was not important to her and she worked as hard behind the scenes as she did in front of a crowd. Everyone who has ever met Beverly Howard knows this is the perfect description of her as well.
Congratulations Beverly Howard, James Grier, Odell Way and Turner Sumpter!