Loaves & Fishes Announces New Executive Director Tina Postel
Loaves & Fishes is pleased to announce Tina Postel as its new executive director.  Ms. Postel served as the former CEO of the Billings, Montana Family YMCA for 5 years before moving to the Charlotte area in 2015. Since arriving in Charlotte she has worked with the United Way of Central Carolinas in Major Gifts.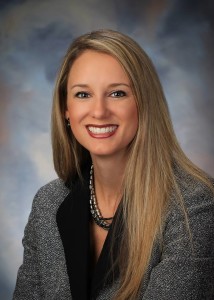 "On behalf of the Board of Directors of Loaves & Fishes, I am delighted to welcome Tina to the Loaves & Fishes family," said Board Chair Edie Livingstone. "She brings a wealth of leadership and strong fundraising experience with nonprofits. The Loaves & Fishes Board is excited to work with Tina as we enter our fifth decade of service to the Charlotte-Mecklenburg Community."
Ms. Postel will replace outgoing executive director Beverly Howard who is retiring after 28 years at the helm of Loaves & Fishes. As executive director, Postel will oversee a network of 20 emergency food pantries, the largest in North Carolina, that last year provided nutritionally balanced groceries to over 71,000 in Mecklenburg County.
"I am thrilled to be joining such a dynamic nonprofit organization with a rich history of serving families in need for over 40 years," said Postel.  "I look forward to working with the Loaves & Fishes staff team, board and volunteers to continue the legacy of service Beverly has instilled throughout her tenure.  The success of Loaves & Fishes speaks directly to the benevolence and dedication of the Charlotte community to help those in need."
Ms. Postel has spent her entire career in the nonprofit sector. Prior to moving to Billings, she served as Director of Development for Rialto Square Theatre in the Chicago area. Ms. Postel holds a degree in Psychology from the University of Iowa and a Masters in Organizational Leadership for Non-Profit Management from Lewis University in Illinois.
Ms. Postel will begin her new position in May, 2016.