A Little Secret from Loaves & Fishes
By Tina Postel
I'm going to let you know a little secret that we have at Loaves & Fishes. When we provide groceries to families in need, it is so much more than food that we are providing. The secret is that….
food is medicine, food is love, and food is hope.
So many memories of my childhood revolve around food.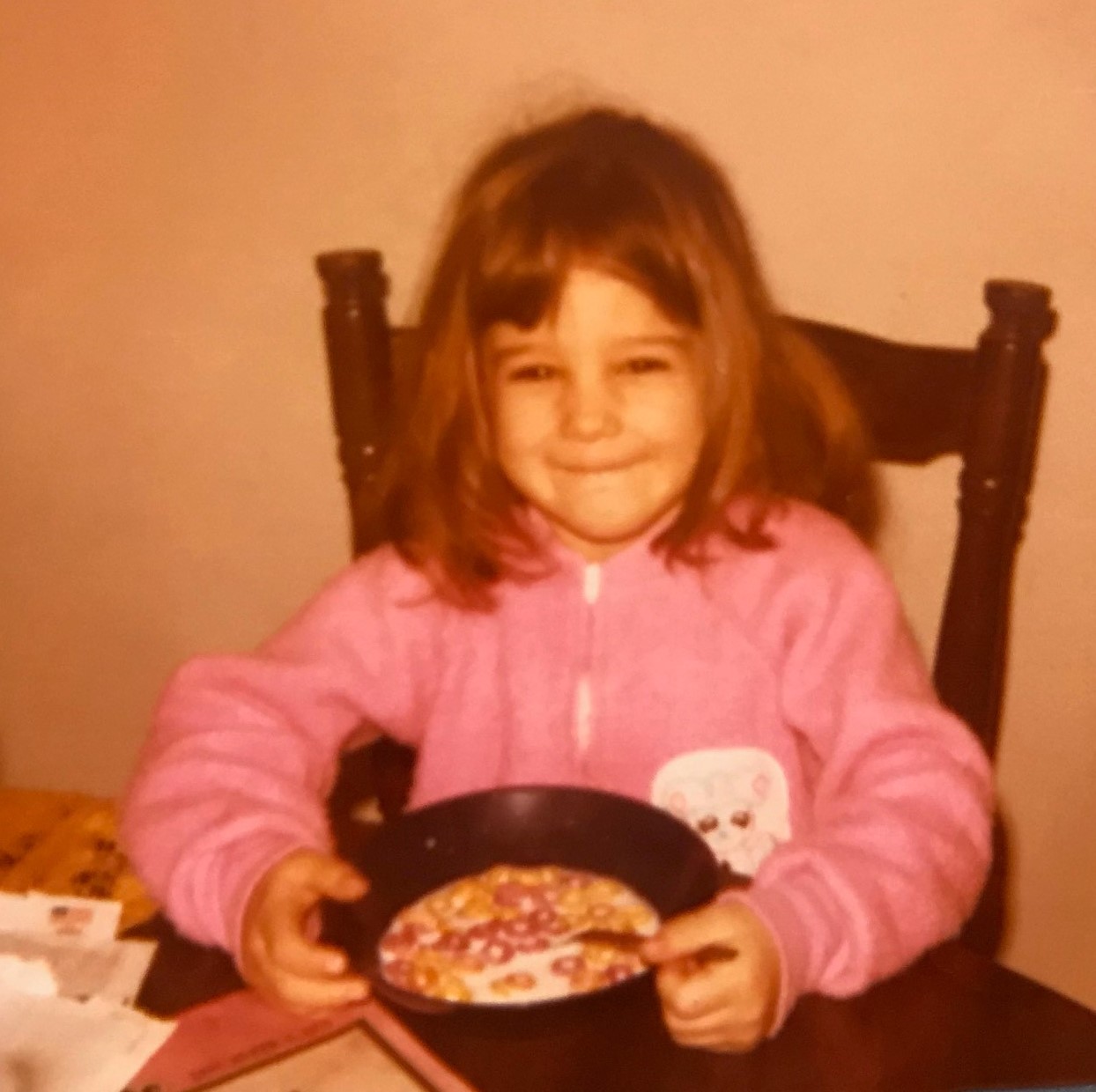 Summers were filled with Iowa sweet corn and watermelon.  Holidays were celebrated with big meals around the dinner table.  My mom nurtured us with food.  When I was sick a half can of ginger ale eased my ailments.  Every birthday, my mom would make me my favorite meal.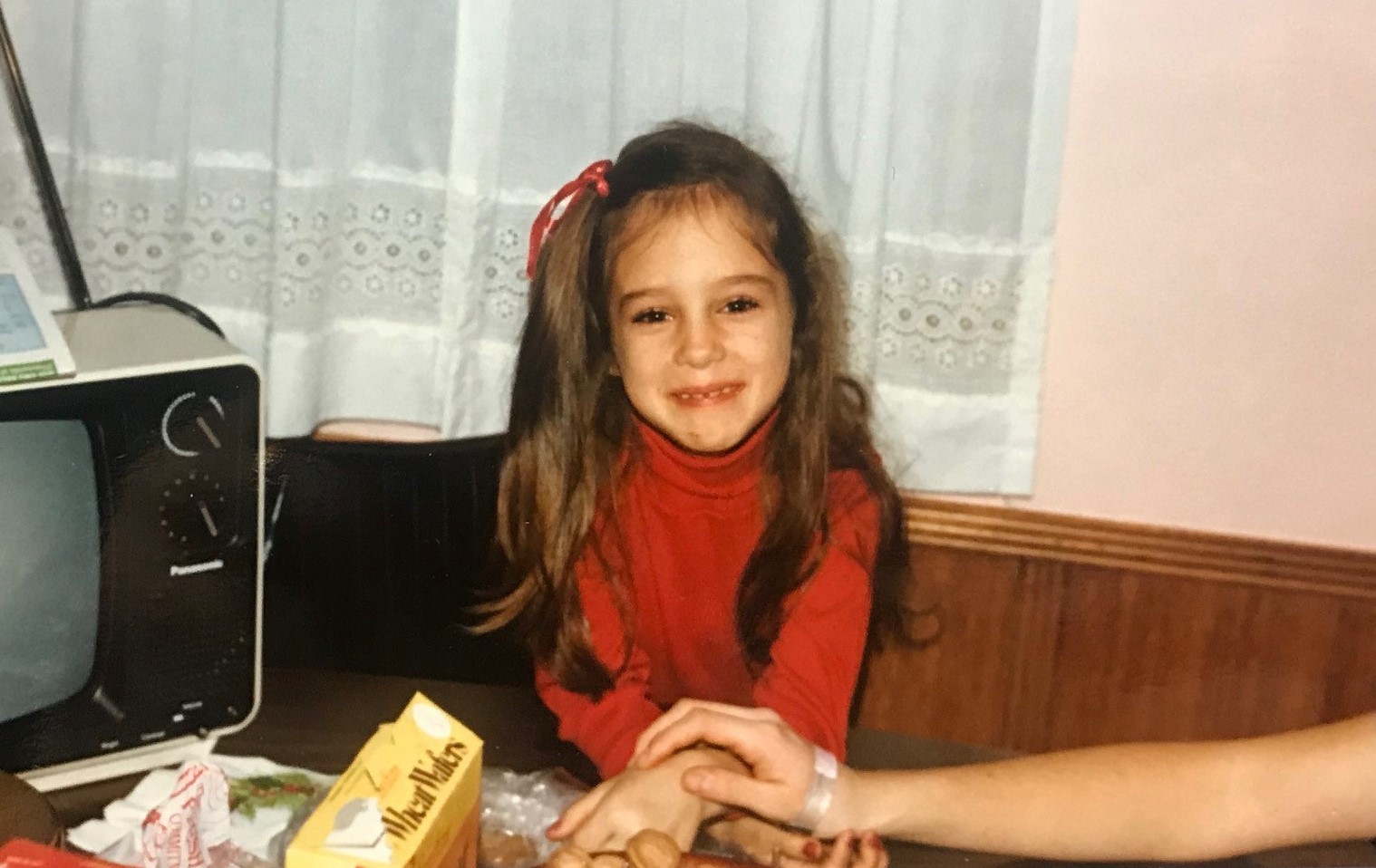 As a youngster, when my older siblings went off to school I would get to sit at the kitchen table to have breakfast and drink tea with my mom. 
I felt like I was the queen of the world drinking out of that "big girl" ceramic mug.  And on special occasions, my mom would dig out of the treat drawer my all-time favorite treat which was Hostess SnoBall Cupcakes. 
That's what we try to do at Loaves & Fishes, we want to provide that same type of love and hope and nourishment that my parents provided to me. 
That's what we try to do at Loaves & Fishes, we want to provide that same type of love and hope and nourishment that my parents provided to me. Through our network of Loaves & Fishes pantries, families are able to shop for a week's worth of groceries.  To help even more families, this summer we took our operation on the road.  We began Pop up Food Shares at select sites across town.  At a Loaves & Fishes Food Share, we do just that….we share food with our neighbors in need. 
At a Loaves & Fishes Pop up Food Share last week we were distributing a variety of staples including milk, eggs, cheese, meat and a non perishable food box to families in need.  When I loaded the large boxes of groceries into Elizabeth's* car, her eyes lit up when she saw the bags of oranges on top.  She told me her kids would be so happy.  Elizabeth shared that her kids had asked her last week at the grocery store why they couldn't buy more apples and sadly she had to tell them it was because they were too expensive.    She said her kids love fruit and would be delighted to see what she brought home.  For this mom of three, Loaves & Fishes provided more than a box of food.  We provided a hard working mom some relief from a tight budget and an opportunity to surprise her kids with a taste of delicious summer produce. 
Unfortunately, the sweet treats that I grew up with on special occasions are now commonplace.  Thanks to shelf life and affordability, strawberry pop tarts are easier to access than actual fresh strawberries.  Parents, like Elizabeth facing tough financial choices often have to choose foods that last longer and stretch further.  In this scenario fresh foods like fruit, vegetables and milk become luxury or "once in awhile" treats. Oranges shouldn't be a luxury item.

If we want our kids to eat better, it is our responsibility as adults to make sure that access to fresh fruits and vegetables are readily available.  We are working hard with our community partners like Second Harvest Food Bank, St. Andrew Society Gleaners, Friendship Trays and the One Charlotte Health Alliance to change that.  We want to nurture our communities with fresh, healthy food.  Feeding people is important work.  Feeding people healthy foods is medicine, hope and love.   
If you want to be part of this vehicle of change, we encourage you to volunteer at an upcoming Loaves & Fishes Food Share or support us financially.  I assure you, for people like Elizabeth, your gift is so much more than food. 
*Client name has been changed. 
Tina Postel is the Executive Director of Loaves & Fishes