Girl Scouts of North Meck. SMASH Last Year's Food Drive Totals!!
The Girl Scouts of North Mecklenburg Co. have done it again! This year's A Can if You Can Food Drive smashed last year's totals with an astounding 20,000 pounds of food collected for Loaves & Fishes! 42 Troops or 350+ girls participated, distributing over 7,000 bags to 40 neighborhoods in in Huntersville, Cornelius and Davidson.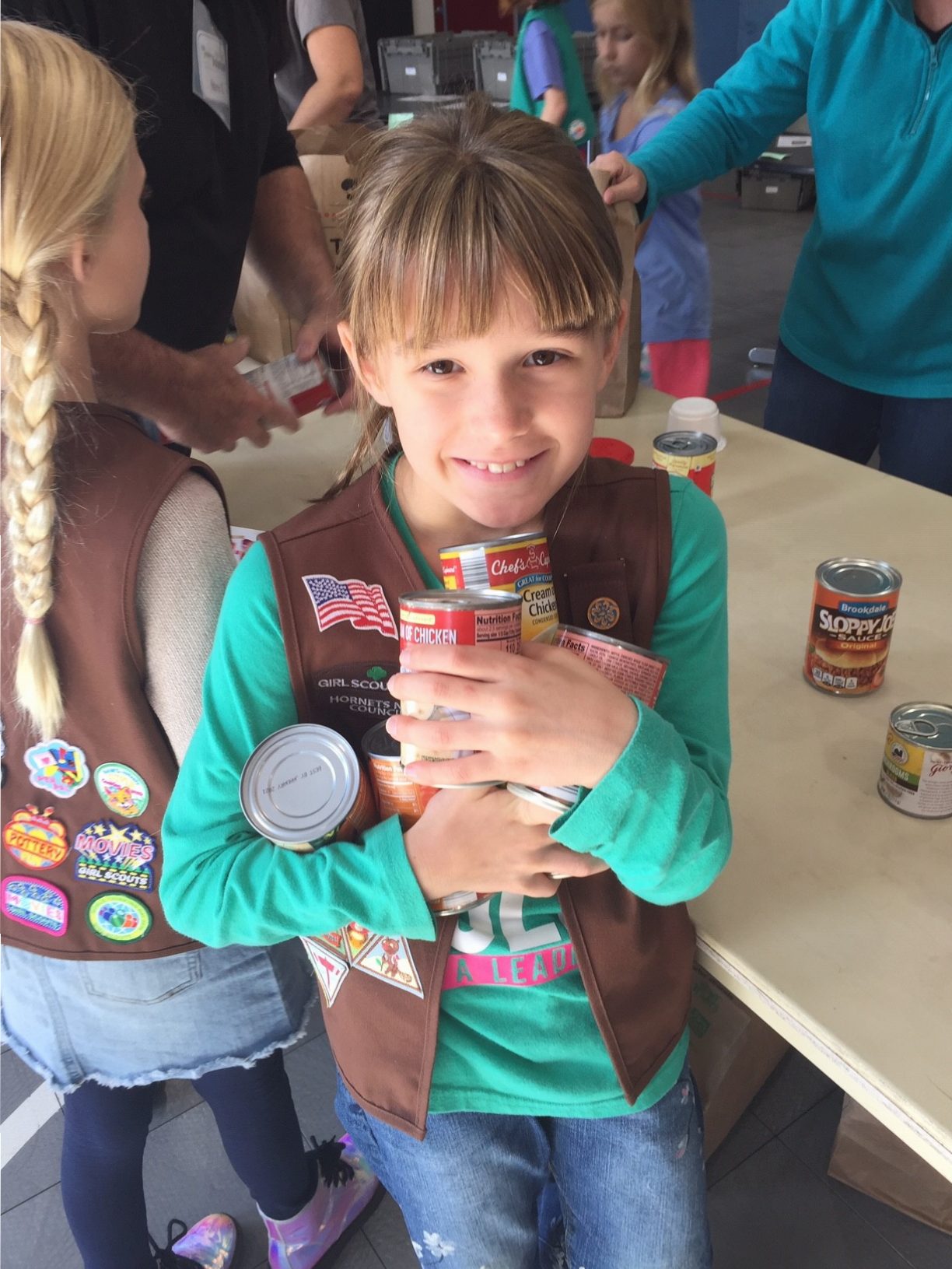 Top troops were Troop 3704 who collected 1863 lbs and Troop 3555 who collected 1839 lbs.
"We are excited by how our community generously donated MORE pounds this year than last," shares Girl Scout leader Krysten Hoversen, who coordinated the North Mecklenburg food drive. "Hundreds of Girl Scouts picked up, weighed and sorted over 19,000 pounds of food for the pantry shelves – which were very depleted at this time of year."
"Having done this collection for several years, our Scouts have consistently expanded their efforts each year, getting the word out and canvassing neighborhoods," adds GS service unit coordinator Karen Fesperman. "As our top collectors, we commend Troop 3555 and Troop 3704 who each collected over 1800 pounds of food in this year's drive! Feeding those who are in need is one way Girl Scouts hope to 'Make the world a better place'."