17th Annual WFNZ's Street Turkeys Collects A Record $25,000 and 1700 Turkeys for Families in Need!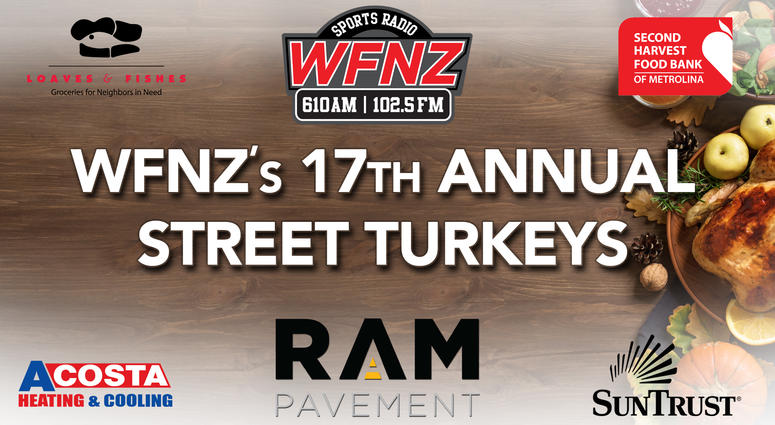 A HUGE thank you to everyone for your donations during the 17th Annual WFNZ Street Turkeys! A record $25,000 was raised along with 1,700 turkeys for Loaves & Fishes and Second Harvest Food Bank of Metrolina to distribute to families in need this holiday season.
Special thanks to WFNZ-610 AM, Harris Teeter, Ram Pavement, Acosta Heating and Cooling and Sun Trust for sponsoring this holiday tradition. Street Turkeys was held the day before Thanksgiving at the WFNZ Harris Teeter Dog House powered by Coca-Cola.