Welcoming with Open Arms – Galilee Ministries of East Charlotte Pantry Does Just That
By Ken Garfield
When neighbors from around the world come to the corner of Central and Eastway Avenues, Loaves & Fishes is there to welcome them with open arms. In any language, in any culture, nothing says brotherhood like a week's worth of groceries.
Thanks to our generous supporters, Loaves & Fishes operates 35 pantries in Mecklenburg County. Each pantry is unique, none more so than the one housed in the Galilee Ministries of East Charlotte. The former church in the heart of multicultural east Charlotte is home to nine nonprofits, including Loaves & Fishes, Refugee Support Services and Catholic Charities. Last year, the  Loaves & Fishes pantry at the Galilee Center served more than 5,100 people, among them 2,100 children.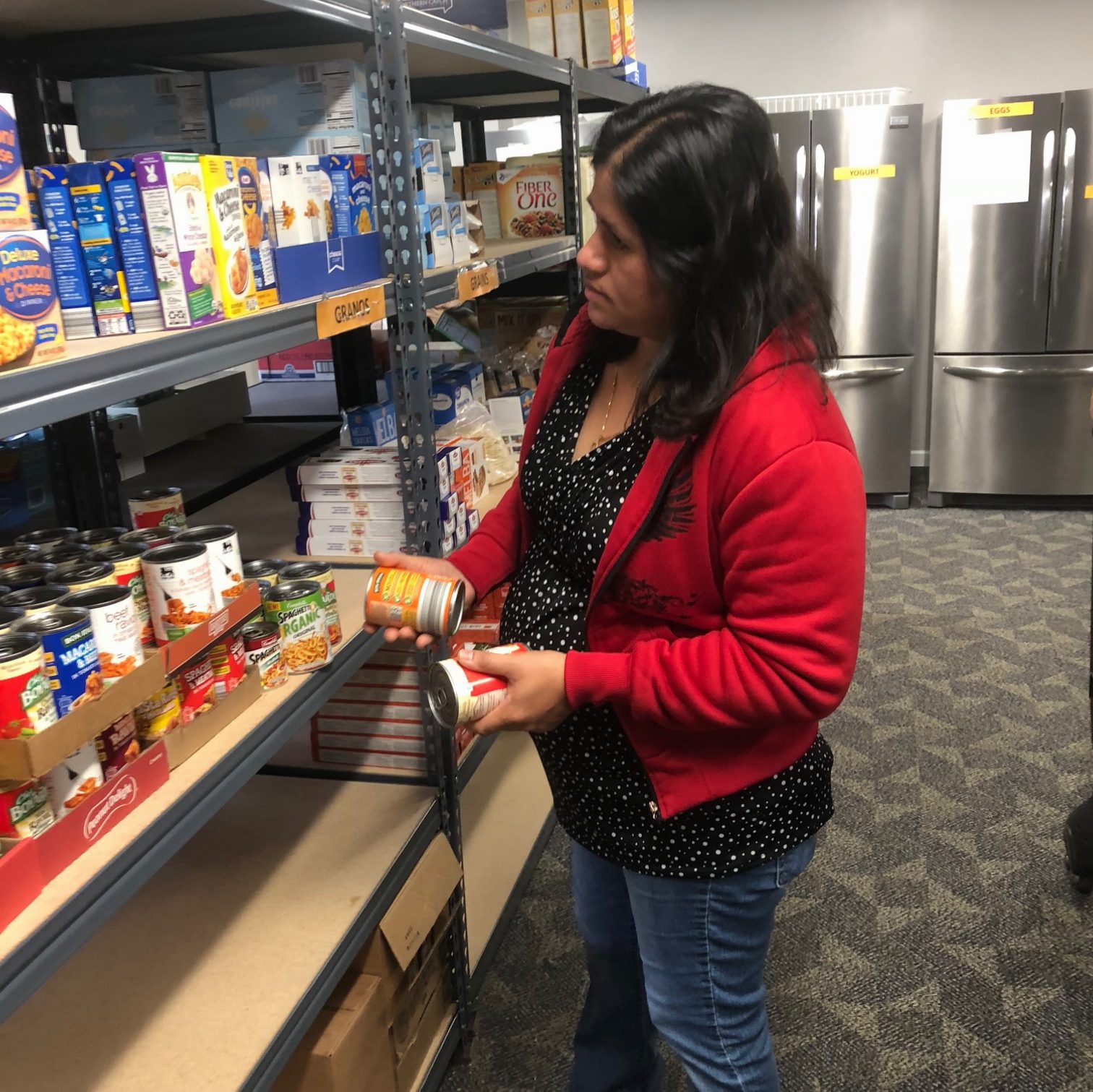 Volunteers there never let a little thing like a language barrier keep them from helping clients fill their carts with nutritious groceries. The client form is translated into Arabic.
Dorothy Acee has been volunteering with Loaves & Fishes for 12 years, drawn to hearing clients' stories, determined to help them find a happy ending. One client at the Galilee Center told her he was living in a mobile home. Dorothy paused, then gently asked, 'You're living in your car, aren't you?"
Another client, expecting a child, returned later with her baby – and news that she no longer needs Loaves & Fishes' help. That's the sort of good news that keeps Dorothy coming back. "I love to have people come in with a frown and leave with a smile."
This was Sherry's lucky day. She had come to Loaves & Fishes at the Galilee Center on a Wednesday. That's when the nonprofit Charlotte Community Kitchen serves a free weekly community lunch. Over a bowl of potato and turnip soup (with some other veggies tossed in!), Sherry says she didn't always need help. But she's in a wheelchair now, and food stamps don't stretch as far as they used to. Regardless of whether she has plenty or not enough, Sherry says the Bible teaches her to be content, and to appreciate what she has.
As soon as lunch is over, Loaves & Fishes awaits.
Ken Garfield, former religion editor of The Charlotte Observer, is writer/editor at Myers Park United Methodist Church. He also writes for nonprofits. Reach him at ken@mpumc.org