Thank You to Our Temp Workers – Hunger Heroes Indeed!! Week 15 Update from Executive Director, Tina Postel
Dear Loaves & Fishes Friends,
Since we seem to have found our flow with the mobile pantries and food shares, this week's update will be short and sweet!  We have transitioned well to our "new COVID 19 normal" (if you can even use the word normal when discussing a pandemic).  Because of that, moving forward I will try to only fill up your inbox with important numbers and the most newsworthy updates.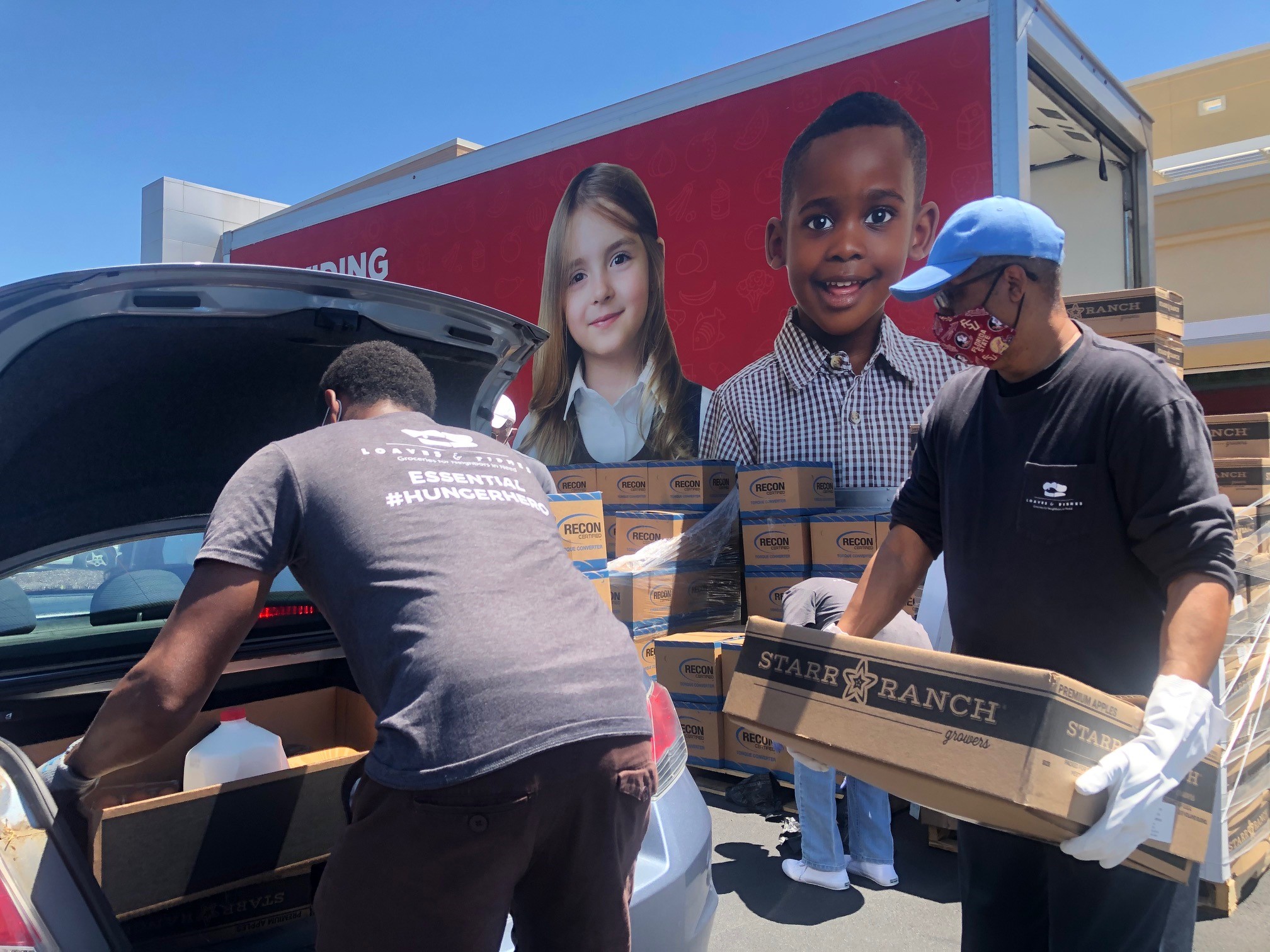 Weekly Numbers: For the first time since my updates on the COVID 19 crisis began, our weekly pantry numbers finally dropped slightly below the 2000 mark!  We served 1,944 individuals (680 children and 147 seniors) this week at our mobiles pantries.  In addition, we hosted two Pop Up Food Shares and provided an additional 112 families with fresh produce and dairy boxes.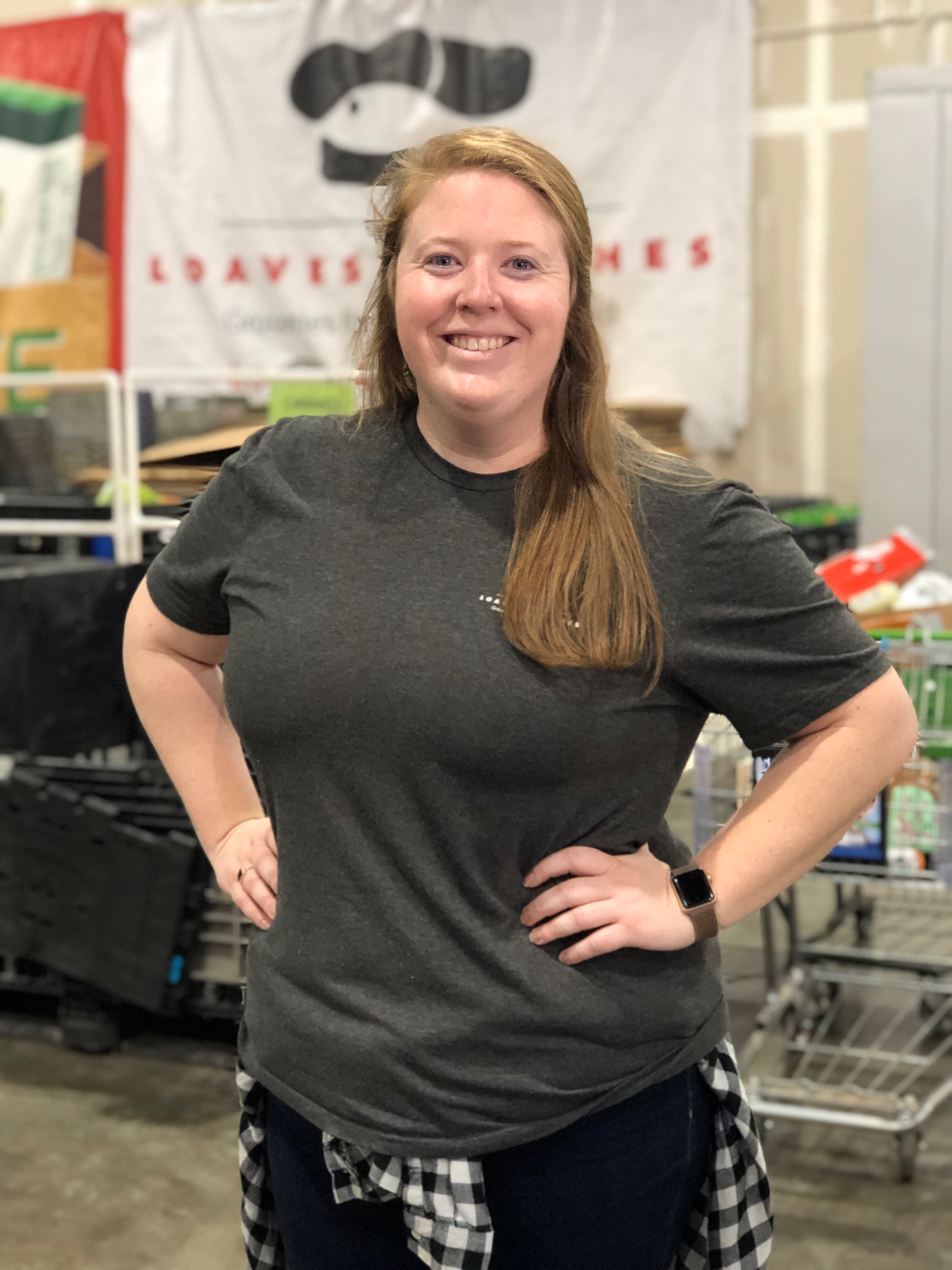 Special Thanks to our Temporary Hunger Heroes:  When this COVID 19 crisis began, we knew very quickly that we needed to pivot our food distribution from the client choice shopping model to the pre-packed food box system.  We found ourselves facing the dilemma of needing to pack thousands of boxes each week without utilizing the hundreds of volunteers we were used to counting on for safety reasons.  Thankfully, with critical funding from the United Way/Foundation for the Carolinas COVID 19 fund and the dedicated hard work from a small group of temporary hired help, we were able to not only meet the demand during our busiest weeks but we were able to pack out food for several weeks to come.  Our friends at Second Harvest also continue to keep us supplied with approximately 2,000 pre packed boxes each week as well.  Since we have been able to catch our collective breath, most of our temporary hunger heroes have taken a break from packing boxes and some have returned to positions they were furloughed from at the start of this crisis.  This week we said goodbye to Lisa Riggsbee who headed up this incredible team of emergency help.  She returns to her full time position as Association Director of Community Health for the YMCA on Monday.  We are so grateful for her leadership throughout this critical pivot in our programming and forever indebted to each of those temporary Loaves & Fishes team members who made sure none of neighbors in need had to go to bed hungry.
That's all for this week my friends.
From one hunger fighter to another,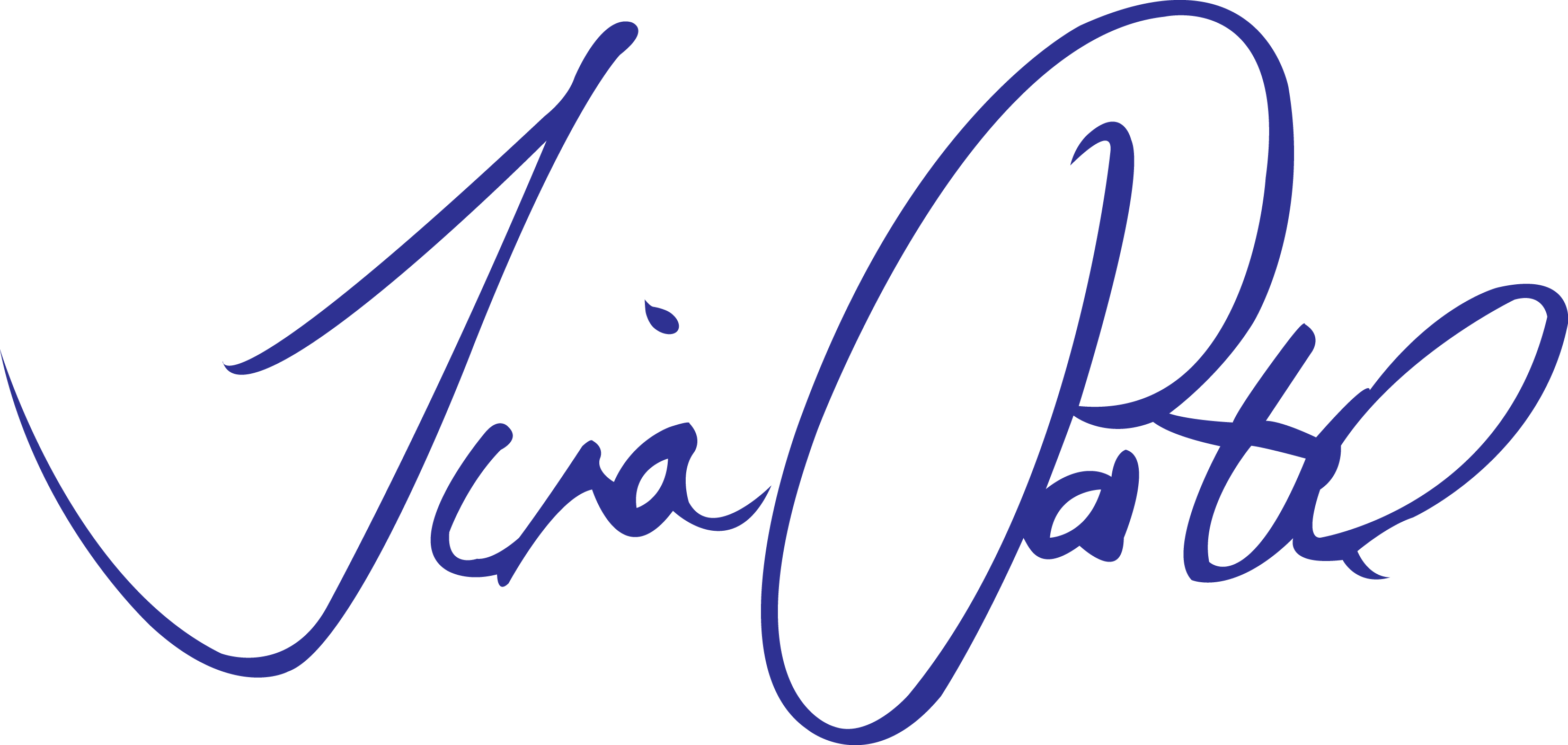 Tina Postel
Executive Director
Loaves & Fishes