"I know that food doesn't fix everything but I can think of no better place to start" – Tina Postel
Wow!  All I can say is wow!  Its been a long two years my friends and yet it has been a blur.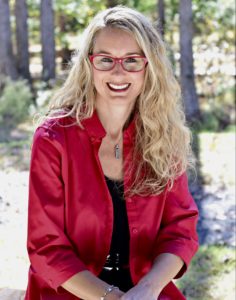 I'm Tina Postel, I have to privilege of being the CEO of this incredible new and yet longstanding organization…..Loaves & Fishes/Friendship Trays.  In the middle of a pandemic, we decided we didn't have enough going on….we decided to merge our Loaves & Fishes network of pantries with Friendship Trays our community's primary Meals on Wheels program!  In May we celebrated the one year anniversary of our merger and I'd love to show you some of the magic behind the scenes in the video below.
At our core…we are the "food" people.  We believe that food is a basic human right and so we spend everyday at Loaves & Fishes/Friendship Trays nourishing our neighbors with food and compassion.  We have adapted in so many new innovative ways in just the last two years to reach literally thousands of people in need… 
We set up Mobile pantries in parking lots when we needed to close our brick and mortar locations for safety

 
We host Pop up Food Shares sharing fresh produce, dairy and fresh meat in areas with limited access to food

 

We have Mobile Food Pharmacies in partnership with our healthcare leaders

 

We offer Grocery Home deliveries starting first for those who tested positive for Covid and needed to quarantine and now for anyone with transportation barriers to our pantry locations

 

We offer Specialty food boxes for those with chronic diseases such as diabetes and heart disease

 

Daily we deliver diet specific freshly prepared meals to nearly 400 home bound individuals along with a friendly check in

 

We have Food navigators working out in the field connecting those in need often for the first time to our critical food resources

 

We have a social services team helping connect those needing additional services to our partners who can help. 

 
We recently launched a new pilot program offering a simplified "Instacart" platform where clients can "shop" for food online—selecting the foods they need and want for their families and have a Loaves & Fishes/Friendship Trays volunteers bring it straight to their doorstep.  

 
…..we meet our neighbors with the food they need, how they need it, when they need and where they need it and with the dignity and kindness everyone deserves.  And we are only getting started.    
At Loaves & Fishes/Friendship Trays, it takes an army of volunteers and donors, hundreds of partners from government agencies, human service agencies, the medical community, education professionals and the faith community and of course a selfless staff team to ensure everyone is first well fed. And then second…is connected to myriad of other resources they may need to succeed.     
15% of our community is food insecure….meaning that 15% lack regular access to the food they need. (450 people in this room—-15% equates to seven tables) And yet 40% of the food produced in the US is wasted.  It is not a food problem but rather a distribution or "reach" problem.  Loaves & Fishes/Friendship Trays, Inc.  has been in the business of feeding neighbors in need for nearly fifty years.  While I'm so proud of our accomplishments, I'm equal parts frustrated that the numbers of those food insecure is not improving.   
Because we see daily the faces of those who are hungry, it is critical for us as leaders in this space to advocate for change.  And the best advocacy tool I know of is simply storytelling.  Here are a couple of stories from neighbors we were able to assist just last week.   
  We received a call from a woman who had lived in NY for many years and moved here as it was more affordable. Her rent just went up $200 in one month and she was struggling to make ends meet. She has chronic health issues, no family and was frustrated. We were able to provide meals, groceries, and information on more affordable housing options. 

 

 On a referral from a home delivery driver, we were able to get a client assistance to avoid foreclosure of his house. He was very depressed until we were able to assist him, and he now has Medicare and is pursuing medical treatment for lung cancer. He cried when he said he appreciated that we would listen to him and he felt we were true friends. 

 

On a tip from a home delivery driver, we were able to get a grandmother who is trying to raise her grandchildren assistance to avoid getting her electricity turned off. She said she has been praying for help as she was overwhelmed. She said that she felt like God had answered her prayer for support. 

 

We had a client tell us that as a result of getting fresh produce from our home delivery program, she no longer needs Ensure. She stated that since she gets fresh fruits and vegetables she has learned to eat differently, and as a result is much healthier, as per her doctor! 

 
I know it is certainly easier to sleep at night believing that everyone has access to their own personal success….if only they worked harder, got an education, saved more, took better care of themselves but the deck is not evenly stacked my friends.  We need to remove our lenses of privilege and see life's challenges as they really are for far too many children, families and seniors here in our community.  An open mind and a loving heart is the first step to achieving food justice and nutrition security for all.   
One of my all time favorite musicians, Michael Franti sings a song called Gloria. The song opens with the line "When many little people in many little places do many little things then the whole world changes.  But sometimes not fast enough for me"  The lyric just reminds me that our problems can seem so big, so overwhelming, so pervasive…..but we can start a ripple of progress today my friends.   
I know that food doesn't fix everything but I can think of no better place to start.