We Had A Rockin' Good Time at the Luncheon of Hope featuring Tommy DeCarlo!
The 2023 Luncheon of Hope was a sell out and did we ever ROCK OUT! Held May 24 at The Fillmore Charlotte, this one-of-a-kind event featured Tommy DeCarlo, lead vocalist of the band Boston and author of Unlikely Rockstar – The Tommy DeCarlo Story.
Tommy inspired us with his story – from working at a Home Depot in Rock Hill to becoming the lead vocalist for the iconic rock band Boston. Tommy's story is a true testament that we all have an inner rock star within us. He and his incredible band, DECARLO, closed us out with a rock and roll performance that had the crowd up on their feet!
Because of the generous support of this year's Luncheon of Hope, more children, families and seniors will be able to put food on their table this summer. A tremendous THANK YOU to all of our sponsors and guests for helping to provide groceries, meals and hope for thousands of our neighbors in Charlotte-Mecklenburg.
Thank you to our presenting sponsor Atrium Health and to Compass Group for providing a delicious lunch for our 450 guests.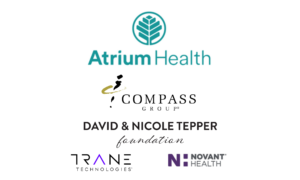 At Loaves & Fishes/Friendship Trays our vision is a community that accepts no excuses for our neighbors going hungry. Therefore we spend each and every day nourishing our neighbors with food and compassion. Now, with your help, fewer parents will skip a meal so their child can eat.
It's not too late to make an impact – join us and
donate today
.
Again, thank you so very much for supporting Loaves & Fishes/Friendship Trays!