Donations Still Rolling in from Tour de Turns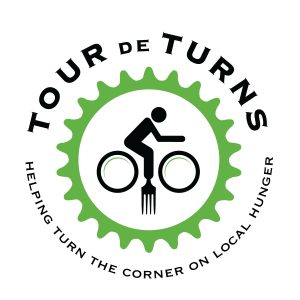 The numbers are in (almost!) from this year's Tour de Turns cycling and fundraising event. While sponsor and partner contributions continue to roll in, Tour de Turns is excited to announce the 2022 event has raised close to $90,000 of net proceeds – and counting – to benefit Charlotte's Loaves & Fishes/Friendship Trays.
Nearly 500 cyclists, walkers, sponsors, partners, and friends traveled the tree-lined routes near Carmel Road Neighborhood Park for the August 6th event. Now in its 11th year, Tour de Turns has grown from 57 riders in its first year to hundreds of riders annually, raising nearly $375,000 to fight hunger in our community.
"We could not be more thrilled with the support of so many to make Tour de Turns such a success," said Sue Bruce, Marketing and Events Director, for Loaves & Fishes/Friendship Trays. "The dollars raised come at a critical time as we have seen a dramatic rise in the number of neighbors needing help putting food on their tables."
Loaves & Fishes/Friendship Trays has seen a significant increase in visits to its local food pantries this summer. Numbers have more than doubled compared to 2021, emphasizing the impact higher food, gas, and rent expenses have had on area families.
"The need is year-round, but we're humbled and honored to provide this annual opportunity to make a difference for families here in Charlotte," said Joel Babb, Event Director for the 2022 Tour de Turns. "Thank you to everyone who participated, volunteered, and sponsored this year's event!"
About Tour de Turns: 
Tour de Turns aims to "turn the corner on local hunger" by benefiting Charlotte's Loaves & Fishes/Friendship Trays, providing groceries, meals and hope for neighbors in need in Mecklenburg County.
Along with its primary mission, the annual event promotes neighborhood cycling routes that are safer and accessible for all skill levels. This unique benefit bicycle ride and walk winds through 25 beautiful tree-lined South Charlotte neighborhoods, offering 15, 25, 37 and 62 mile riding routes as well as 3 and 6 mile walking routes. For more information: www.tourdeturns.org
About Loaves & Fishes/Friendship Trays:
Loaves & Fishes/Friendship Trays provides groceries meals and hope through a network of food pantries and as the primary Meals On Wheels program in Mecklenburg Co. Last year, Loaves & Fishes/Friendship Trays provided a week's worth of nutritious groceries and prepared meals to nearly 80,000 neighbors in Mecklenburg County. For more information visit www.loavesandfishes.org and www.friendshiptrays.org
Media Contacts:
Tour de Turns – Joel Babb, Event Director (415) 577-2222, babbhouse1@mac.com
Loaves & Fishes/Friendship Trays — Sue Bruce, Communications (704) 523-4333 office, (704) 651-3250 cell sue@loavesandfishes.org
# # #