#GivingSeasonCLT – Together We Give
This holiday season #GivingSeasonCLT is an opportunity to come together to take action for our community.
Right now, you can help Loaves & Fishes/Friendship Trays with items we need right now. We are in need of soft-sided coolers for our meal delivery program and diapers and wipes for our pantries. You can purchase these items here: Amazon Smile Wish List  or donate the funds for us to purchase here
Keep It Cool!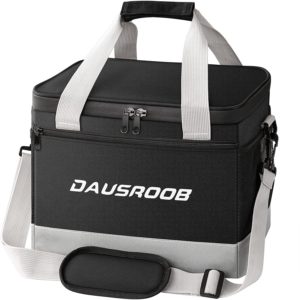 In order to keep delivery contactless, Friendship Trays meals are chilled and placed in a cooler left by the recipient's front door. For many of our elderly recipients, bending down to pick up the coolers can be difficult. These soft-sided coolers have handles that allow them to be hung on a door knob, eliminating the need for bending down. Our goal is collect 250 of these for delivering meals to our recipients!
Wipe Away Diaper Need!
Diapers and wipes can be expensive, especially for families living on a tight budget, and are a big need in our pantries. Far too often, parents will go without meals in order to feed their children and to be able to afford diapers. Any brand will do but we are especially in need of larger sizes – sizes 3-6.
Simply shop our Amazon Smile Wish List or donate online here and indicate in the comments that you would like the funds used for coolers, diapers and wipes, or for general funding.
Help us meet our goal of 250 coolers and 250 boxes of diapers and wipes. Thank you!!!