Scouting for Food – Thank You for a Great Year!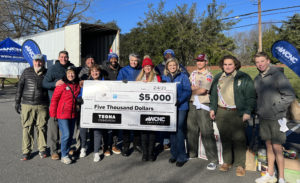 Thank you to everyone who participated in this year's Scouting for Food! A generous 213,966 lbs of food was collected to help Loaves & Fishes/Friendship Trays fight hunger in our community.
We are grateful to Mecklenburg County Council of The Boy Scouts of America, WCNC Charlotte, Harris Teeter, Stegall Trucking, and Subaru South Blvd for making this all possible!