Letter Carriers' Stamp Out Hunger Food Drive is Sat., May 13
Fighting hunger is as easy as walking to your mailbox! Mark your calendars for Saturday, May 13, the annual Letter Carrier's Stamp Out Hunger Food Drive, the largest one day food drive in the country!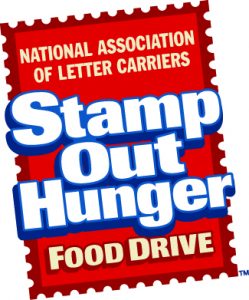 It is easy to participate. Simply fill your bag with non-perishable food items such as canned meat, low sugar canned fruit, canned pastas, low sodium canned vegetables or  cereal. On the morning of Saturday, May 13, leave the bag of food by your mail box for your letter carrier to collect.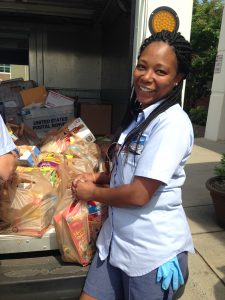 Donated items will go directly to Loaves & Fishes/Friendship Trays and Second Harvest Food Bank of Metrolina.
"This food drive is critical as we prepare for an uptick in the number of struggling families we see each summer," said Sue Bruce of Loaves & Fishes/Friendship Trays. "At the same time we have already provided groceries to over 30,000 Mecklenburg Co. neighbors in just the first quarter of this year."
"Summer is hard on families struggling to make ends meet. When school is out, kids are home without access to free and reduced breakfast and lunch programs."