Need Food? Get Help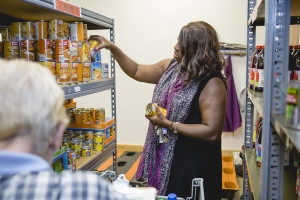 In a short-term crisis, a week's worth of groceries from Loaves & Fishes can help mean the difference between paying for rent, utilities, medicine or feeding your family.
Preguntas? Para ayuda en Español: AyudaEnEspanol@loavesandfishes.org
Loaves & Fishes helps individuals and families who are experiencing a short term crisis and need access to nutritious groceries.  We have emergency food pantries located throughout Mecklenburg County where families can select a week's worth of groceries.  Neighbors in need may choose from a variety of grains, fruits, vegetables, meat and dairy products based on availability.
To provide the best experience, visits to Loaves & Fishes pantries are by referral only.
In order to pick up a week's supply of groceries, you will need to have a referral or appointment made for you by a professional who knows your situation.  Referrals can be made by a professional from an approved human service organization, government agency, school, college or university, doctor's office or medical clinic, mental health service, or church or faith organization.
For example:
If you have a caseworker at Crisis Assistance Ministry, Goodwill, the Charlotte Housing Authority, Veterans' Services, Urban Ministry Center, or another human services agency, they can call in or log in a referral.
If you receive assistance through WIC, TANF, SNAP/EBT or Medicaid, contact your caseworker at the Department of Social Services, Social Security Administration or other agency to receive a referral.
If you have a child in the public school system, or if you are a student at a college or university, talk with the guidance counselor or the family resource center.
Your doctor's office or medical clinic can make a referral, or (if you have been in the hospital) your care navigator or patient advocate can make the referral.
The pastor or staff of a church or other place of worship that you attend can call from a church phone.
Your employer's Human Resource Department
For the referral we will need:
The professional making the referral will need to provide for each person in the household who would like to receive food: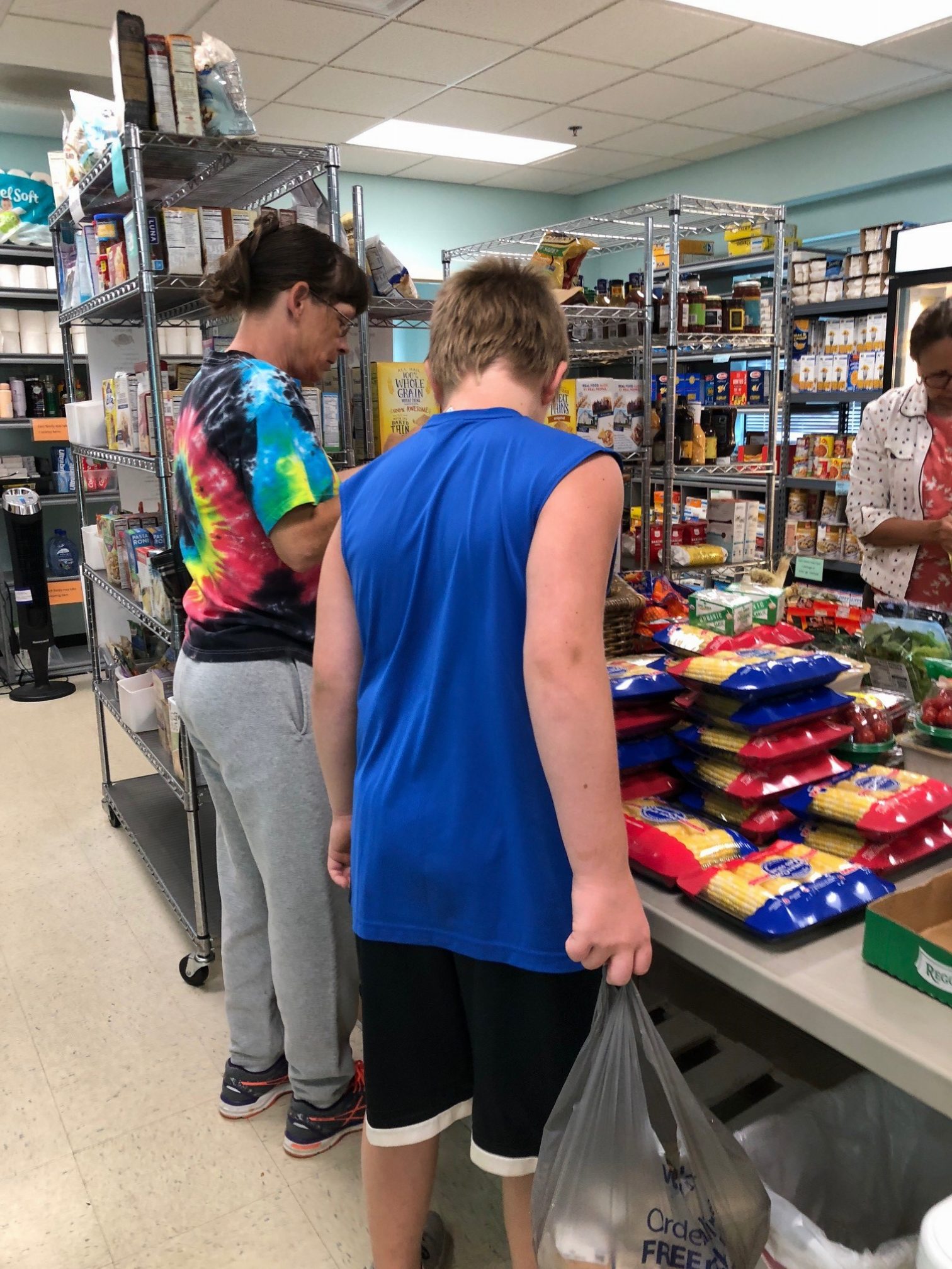 names
birthdates
last four digits of the Social Security Number
They will also need to provide your address and contact information in case we need to reschedule your appointment. We ask additional demographic information such as gender, race, disability status and veteran status, and monthly income, simply for reporting purposes.
Help is only a phone call away. 
Please ask a professional familiar with your situation to make your appointment, or they can call our offices at 704.523.4333 to get more information. Our phone lines are open Monday through Friday from 8:30am to 4:30pm.  We have pantry locations open six days a week at various times throughout the morning, afternoon and evening.
Aunt Bertha – Connecting People and Programs
If you have other needs in addition to food help, visit www.AuntBertha.com to search for free or reduced cost services like medical care, job training, housing help, clothing and more in your zip code area.
Loaves & Fishes provides assistance with groceries to be prepared in your home. We do not provide assistance with rent or utilities. You may visit a Loaves & Fishes pantry up to twelve times in a rolling 365 day period and must have a referral with each visit.