Donate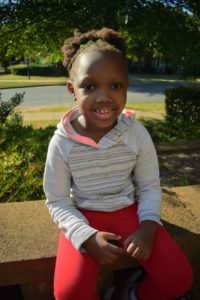 Six-Year-Old Cerenity 
Invest In Our Kids –
Your gifts put nutritionally balanced groceries into homes of families like Cerenity's. 
$1,000 provides 4,348 nutritionally balanced meals.
$500 provides 235 children with cheese and yogurt for a week.
$100 provides 41 children with fresh meat and eggs for a week.
$50 provides cereal and fruit for 14 children.
Thank you for your gift of support to Loaves & Fishes.
If you are experiencing technical issues with your donation, please try an alternate device, or contact us
at (704)594-5771 or email us.