Food Pantry Calendar
A referral is required to receive emergency food boxes from our pantries. For information on how to get a referral click here or call 704-523-4333. For a printable list of pantries click here.
Fight Hunger 2022 – Sept. 28 is The White House Conference on Hunger, Nutrition and Health
On September 28, 2022, the White House will hold the first conference on hunger in over 50 years. Here are some ways to get involved in making hunger a thing of the past.
The White House Conference on Hunger, Nutrition, and Health will take place in Washington, D.C., on September 28, 2022. from 9:00 a.m. to 5:55 p.m. EDT. The conference will be livestreamed here. Make sure to tune in to hear the administration's National Strategy to address the intersections between food, hunger, nutrition, and health.
TAKE ACTION
Before, during, and after September 28, organizations and individuals across the country are encouraged to raise awareness and drive action around the conference.
Hold a watch party with your friends, colleagues, or others in your community.
Host a town hall discussion, panel discussion, or other informal conversation.
Contact your elected officials to let them know about the conference and about food insecurity in your community.
Organize a day of service or volunteer drive.
Work with teachers or clubs to organize a school event.
The White House has provided this PDF guide to help you organize an event of your own.
STAY CONNECTED
Sign up for email updates from the White House with news and details about the conference.
Share the news about the conference with your friends, family, and followers on social media using the hashtag #WHConfHungerHealth.
WHY IS THIS IMPORTANT?
The White House is holding the first conference on hunger in over 50 years, with a goal of ending hunger by 2030. The last conference elevated hunger as a national priority and sparked major improvements and expansions to the federal nutrition programs—food stamps (now SNAP), school meals, and WIC—paving the way to significant reductions in food insecurity for millions of individuals and families. But we still have a long way to go.This conference has the potential to reimagine our national priorities for how we address hunger. Now is the time for people who care to raise our voices, share our ideas and insights, and get involved in the movement to end hunger!
Led by several leading national anti-hunger organizations with a shared goal to promote participation in the White House Conference among anti-hunger advocates, especially those with personal lived experience with hunger and poverty.
© 2022 Congressional Hunger Center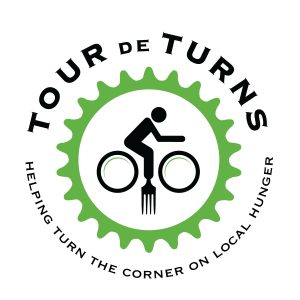 The numbers are in (almost!) from this year's Tour de Turns cycling and fundraising event. While sponsor and partner contributions continue to roll in, Tour de Turns is excited to announce the 2022 event has raised close to $90,000 of net proceeds – and counting – to benefit Charlotte's Loaves & Fishes/Friendship Trays.
Nearly 500 cyclists, walkers, sponsors, partners, and friends traveled the tree-lined routes near Carmel Road Neighborhood Park for the August 6th event. Now in its 11th year, Tour de Turns has grown from 57 riders in its first year to hundreds of riders annually, raising nearly $375,000 to fight hunger in our community.
"We could not be more thrilled with the support of so many to make Tour de Turns such a success," said Sue Bruce, Marketing and Events Director, for Loaves & Fishes/Friendship Trays. "The dollars raised come at a critical time as we have seen a dramatic rise in the number of neighbors needing help putting food on their tables."
Loaves & Fishes/Friendship Trays has seen a significant increase in visits to its local food pantries this summer. Numbers have more than doubled compared to 2021, emphasizing the impact higher food, gas, and rent expenses have had on area families.
"The need is year-round, but we're humbled and honored to provide this annual opportunity to make a difference for families here in Charlotte," said Joel Babb, Event Director for the 2022 Tour de Turns. "Thank you to everyone who participated, volunteered, and sponsored this year's event!"
About Tour de Turns: 
Tour de Turns aims to "turn the corner on local hunger" by benefiting Charlotte's Loaves & Fishes/Friendship Trays, providing groceries, meals and hope for neighbors in need in Mecklenburg County.
Along with its primary mission, the annual event promotes neighborhood cycling routes that are safer and accessible for all skill levels. This unique benefit bicycle ride and walk winds through 25 beautiful tree-lined South Charlotte neighborhoods, offering 15, 25, 37 and 62 mile riding routes as well as 3 and 6 mile walking routes. For more information: www.tourdeturns.org
About Loaves & Fishes/Friendship Trays:
Loaves & Fishes/Friendship Trays provides groceries meals and hope through a network of food pantries and as the primary Meals On Wheels program in Mecklenburg Co. Last year, Loaves & Fishes/Friendship Trays provided a week's worth of nutritious groceries and prepared meals to nearly 80,000 neighbors in Mecklenburg County. For more information visit www.loavesandfishes.org and www.friendshiptrays.org
Media Contacts:
Tour de Turns – Joel Babb, Event Director (415) 577-2222, babbhouse1@mac.com
Loaves & Fishes/Friendship Trays — Sue Bruce, Communications (704) 523-4333 office, (704) 651-3250 cell sue@loavesandfishes.org
# # #
from the NC Alliance for Health
For the past 2 years, all students have received school meals at no cost thanks to federal USDA waivers during the COVID-19 pandemic. But those waivers expired on June 30. What does this mean for school meals in North Carolina? Charlotte-Mecklenburg Schools
Many schools and districts participate in the Community Eligibility Provision (CEP) which provides breakfast and lunch at no cost to all students without having to collect school meal applications. Families should check with their schools to see if their school is participating this year. Many schools in North Carolina that did not participate in CEP before the COVID-19 pandemic will participate this school year.
From the Charlotte-Mecklenburg Schools website: 68 Charlotte-Mecklenburg Schools (CMS) will continue to participate in the Community Eligibility Provisions (CEP) for School Year 2022-2023. Schools participating in the CEP are able to provide healthy breakfasts and lunches each day at no charge for ALL students enrolled in the school. If your children attend one of the following schools, they will be included in this program.
Schools that do not participate in CEP have to collect school meal applications from families to determine if students qualify for free or reduced-price meals. School meal applications can be found on many school districts' websites and print applications are also available at schools.
The North Carolina budget includes funding to cover reduced-price lunches for this school year which means that families who qualify for reduced-price meals through the National School Lunch Program will be able to get them for free for the 2022-23 school year. NC law also includes a similar reduced-price copay for breakfast making breakfast also available at no cost for NC families who qualify for reduced-price meals.
All families should fill out the school meal application, even if they don't think they will qualify. Families may be eligible for:

reduced-cost health insurance

reduced-price internet services
waived college admission test fees and college application costs
certain academic offerings, such as pre-K, digital education programs, and evening and summer classes for high school students
free or reduced-cost athletic program registration

School meals are an investment in academic success. All kids can benefit from eating nutritious meals at school.
Wow!  All I can say is wow!  Its been a long two years my friends and yet it has been a blur.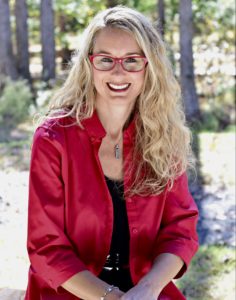 I'm Tina Postel, I have to privilege of being the CEO of this incredible new and yet longstanding organization…..Loaves & Fishes/Friendship Trays.  In the middle of a pandemic, we decided we didn't have enough going on….we decided to merge our Loaves & Fishes network of pantries with Friendship Trays our community's primary Meals on Wheels program!  In May we celebrated the one year anniversary of our merger and I'd love to show you some of the magic behind the scenes in the video below.
At our core…we are the "food" people.  We believe that food is a basic human right and so we spend everyday at Loaves & Fishes/Friendship Trays nourishing our neighbors with food and compassion.  We have adapted in so many new innovative ways in just the last two years to reach literally thousands of people in need… 
We set up Mobile pantries in parking lots when we needed to close our brick and mortar locations for safety

 
We host Pop up Food Shares sharing fresh produce, dairy and fresh meat in areas with limited access to food

 

We have Mobile Food Pharmacies in partnership with our healthcare leaders

 

We offer Grocery Home deliveries starting first for those who tested positive for Covid and needed to quarantine and now for anyone with transportation barriers to our pantry locations

 

We offer Specialty food boxes for those with chronic diseases such as diabetes and heart disease

 

Daily we deliver diet specific freshly prepared meals to nearly 400 home bound individuals along with a friendly check in

 

We have Food navigators working out in the field connecting those in need often for the first time to our critical food resources

 

We have a social services team helping connect those needing additional services to our partners who can help. 

 
We recently launched a new pilot program offering a simplified "Instacart" platform where clients can "shop" for food online—selecting the foods they need and want for their families and have a Loaves & Fishes/Friendship Trays volunteers bring it straight to their doorstep.  

 
…..we meet our neighbors with the food they need, how they need it, when they need and where they need it and with the dignity and kindness everyone deserves.  And we are only getting started.    
At Loaves & Fishes/Friendship Trays, it takes an army of volunteers and donors, hundreds of partners from government agencies, human service agencies, the medical community, education professionals and the faith community and of course a selfless staff team to ensure everyone is first well fed. And then second…is connected to myriad of other resources they may need to succeed.     
15% of our community is food insecure….meaning that 15% lack regular access to the food they need. (450 people in this room—-15% equates to seven tables) And yet 40% of the food produced in the US is wasted.  It is not a food problem but rather a distribution or "reach" problem.  Loaves & Fishes/Friendship Trays, Inc.  has been in the business of feeding neighbors in need for nearly fifty years.  While I'm so proud of our accomplishments, I'm equal parts frustrated that the numbers of those food insecure is not improving.   
Because we see daily the faces of those who are hungry, it is critical for us as leaders in this space to advocate for change.  And the best advocacy tool I know of is simply storytelling.  Here are a couple of stories from neighbors we were able to assist just last week.   
  We received a call from a woman who had lived in NY for many years and moved here as it was more affordable. Her rent just went up $200 in one month and she was struggling to make ends meet. She has chronic health issues, no family and was frustrated. We were able to provide meals, groceries, and information on more affordable housing options. 

 

 On a referral from a home delivery driver, we were able to get a client assistance to avoid foreclosure of his house. He was very depressed until we were able to assist him, and he now has Medicare and is pursuing medical treatment for lung cancer. He cried when he said he appreciated that we would listen to him and he felt we were true friends. 

 

On a tip from a home delivery driver, we were able to get a grandmother who is trying to raise her grandchildren assistance to avoid getting her electricity turned off. She said she has been praying for help as she was overwhelmed. She said that she felt like God had answered her prayer for support. 

 

We had a client tell us that as a result of getting fresh produce from our home delivery program, she no longer needs Ensure. She stated that since she gets fresh fruits and vegetables she has learned to eat differently, and as a result is much healthier, as per her doctor! 

 
I know it is certainly easier to sleep at night believing that everyone has access to their own personal success….if only they worked harder, got an education, saved more, took better care of themselves but the deck is not evenly stacked my friends.  We need to remove our lenses of privilege and see life's challenges as they really are for far too many children, families and seniors here in our community.  An open mind and a loving heart is the first step to achieving food justice and nutrition security for all.   
One of my all time favorite musicians, Michael Franti sings a song called Gloria. The song opens with the line "When many little people in many little places do many little things then the whole world changes.  But sometimes not fast enough for me"  The lyric just reminds me that our problems can seem so big, so overwhelming, so pervasive…..but we can start a ripple of progress today my friends.   
I know that food doesn't fix everything but I can think of no better place to start. 
After the tsunami of food insecurity that we witnessed in 2020, our numbers had stabilized over the last year, even reaching pre-pandemic levels. This summer, that has all changed. Taking a look at our June service numbers (see chart below) shows a significant increase in visits to our pantries – a 15% increase in one month – from May to June. Dig a little deeper and the numbers are even more startling – a whopping 113% increase this June compared to June 2021! 
These numbers show that families are feeling the impacts of inflation – rising gas prices, the soaring costs of rent and housing and of course the jump in grocery prices.
We are all feeling the pinch. The increase in food prices is impacting our organization in several ways. We rely on the generosity of volunteers and donors who can donate food or funds to keep our shelves filled. Right now, food donations are down as everyone is finding it a bit harder to buy those extra cans of food.  Meanwhile, we are purchasing more food than usual, at higher prices, in order to meet the growing demand.
Our mission at Loaves & Fishes/Friendship Trays is to nourish our neighbors with food and compassion. We are here to help make sure that everyone has access to nutritious food without having to choose between paying the rent or putting groceries on their table.
You can help!
45 hunger fighting partners came together for the first annual Loaves & Fishes/Friendship Trays Hunger Partner Summit to learn more about all of the programs we offer and how to connect Mecklenburg Co. residents to our services.
Staff members shared the different programs available – from food pantries to food shares, meal and grocery delivery, nutritional services as well as our bilingual and social services team.
As CEO Tina Postel explained, "If anyone has a food problem, we want to be the solution."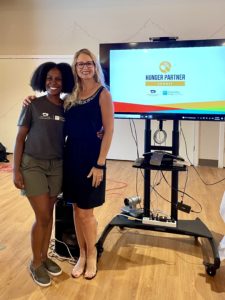 Attendees toured a food pantry and the Loaves & Fishes/Friendship Trays warehouse.
Many thanks to our host Holy Comforter Episcopal Church, where Loaves & Fishes began in 1975 and home of our very first food pantry.
As one attendee shared, "I am truly in awe and very impressed of what this combined organization has done and is doing for those who are hungry and/or in need of additional resources in Mecklenburg Co. … you have an exceptional group of workers who I can tell have a passion for what they do and are very knowledgeable in sharing information."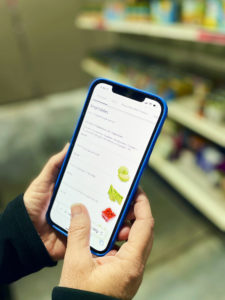 Loaves & Fishes/Friendship Trays has launched a new online grocery ordering platform in partnership with Instacart, a leading retail enablement company in North America. With this new grocery ordering website, food insecure families and individuals in Mecklenburg County are now able to choose nutritious foods that their families love and have them delivered directly to their door.
Previously, Loaves & Fishes/Friendship Trays clients received a pre-packed box of groceries for home delivery. With the launch of its partnership with Instacart, clients are now able to navigate to grocery.loavesandfishes.org to select their items and place their order for delivery. 
Begun in April 2020 in response to the pandemic, the Loaves & Fishes/Friendship Trays grocery delivery program has delivered to over 36,000 neighbors across Charlotte/Mecklenburg that are unable to pick up from a pantry due to health or transportation issues.
To help facilitate its new online grocery delivery program, warehouse space has been dedicated to house a pantry shopping area where volunteers serve as personal shoppers filling the online orders. The pantry is fully stocked via donations with healthy food options including fresh vegetables, fruits, proteins, grains and dairy. Instacart's Loaves & Fishes/Friendship Trays' ordering technology is powered by Instacart Platform, a suite of enterprise-grade solutions that help enhance and digitize retail experiences.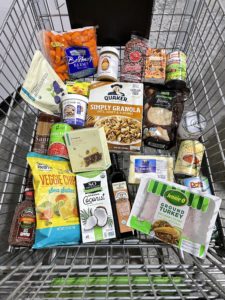 This summer, Loaves & Fishes/Friendship Trays saw a significant increase in the number of clients in need of food help, a 76% jump in August 2022 over August 2021. These numbers show that families continue to feel the impacts of inflation – higher gas prices, the soaring costs of rent, housing and grocery prices.
"We know that our clients have so many burdens that they're dealing with, and in a lot of ways their choices are limited." said Danielle Moore, Chief Operations Officer at Loaves & Fishes/Friendship Trays. "This new online grocery shopping experience gives our clients much more choice so they can select nutritious food that works best for their families."
"Before Covid, we were able to offer Client Choice shopping in our pantries. It was incredibly important to us to find a way to bring choice to our neighbors receiving groceries at home. Choice is all about dignity," said Tina Postel, Chief Executive Officer at Loaves & Fishes/Friendship Trays. "Shopping, whether online or in one of our pantries, for what you know your family will eat puts the love, dignity and human connection back into our grocery bags."
This spring, Mecklenburg Co. Commissioners unanimously approved $2.9 million in American Rescue Plan Act (ARPA) funding for COVID relief for the expansion of the Loaves & Fishes/Friendship Trays grocery delivery program.  The funds will be used to increase deliveries from 3 days a week to 5 or 6 days a week and expand the online ordering platform.
"With this funding we expect to feed even more people this year, and the expansion will help to give clients a dignified shopping experience as well as reduce food waste." adds Moore
"At Instacart, our mission is to create a world where everyone has access to the food they love and more time to enjoy it together," said Laura Anderson, Director of Social Impact at Instacart. "Today, we're proud to partner with Loaves & Fishes/Friendship Trays to provide the technology that makes it possible to give families and individuals more choice and dignity when it comes to accessing nutritious food. We believe grocery delivery should be for everyone and we're inspired by the work that Loaves & Fishes/Friendship Trays has been done to increase food access across Mecklenburg County."
The effort came about through a brainstorming session with local CIOs including Kroger.  "When Loaves & Fishes/Friendship Trays came to us with their dilemma in April 2020, we were happy to help them find a solution," said Jim Clendenen, Vice President, Enterprise Retail Solutions for Kroger. "We started talking about the importance of empowering their clients through choice and home delivery – Instacart immediately came to mind. I'm so excited to see how this collaboration will serve the Charlotte community."
About Loaves & Fishes/Friendship Trays
Loaves & Fishes/Friendship Trays provides nutritious groceries through a network of emergency food pantries and healthy, prepared meals as the primary Meals On Wheels program in Mecklenburg County. It is our mission to nourish our neighbors with food and compassion. For more information, visit www.loavesandfishes.org
About Instacart
Instacart is a leading retail enablement platform that works with grocers and retailers to transform how people shop. Today, Instacart partners with more than 750 national, regional and local retail brands to facilitate online shopping, delivery and pickup services from more than 70,000 stores across more than 5,500 cities in North America. Millions of busy people and families turn to Instacart to get the groceries they need from the retailers they love, and more than 600,000 Instacart shoppers pick, pack and deliver orders for customers on their own flexible schedule. The Instacart Platform offers a suite of enterprise-grade technology products and services to power e-commerce, fulfillment, in-store, ads and insights for retailers across the U.S. and Canada. Hundreds of retailers partner with Instacart to power their e-commerce experiences across the Instacart App and their own white-label sites and solutions. With Instacart Ads, thousands of CPG brands partner with the company to connect directly with consumers online. For more information, visit www.instacart.com/company, and to start shopping, visit www.instacart.com. For anyone interested in becoming an Instacart shopper, visit https://shoppers.instacart.com/.
###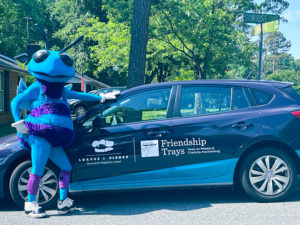 June 14, 2022 – The Charlotte Hornets Foundation announced today that it has donated $25,000 to Loaves & Fishes/Friendship Trays, Inc. as its annual Hunger Grant. The donation was made to help the Mecklenburg County-based organization purchase a new vehicle for its robust Meals on Wheels program.
"Loaves & Fishes/Friendship Trays is an incredible organization that has been ensuring all residents across Charlotte have access to nutritious food for decades," said Hornets President & Vice Chairman Fred Whitfield. "We are pleased to have the opportunity to support Loaves & Fishes/Friendship Trays with purchasing a new vehicle, which we hope will enable them to transport even more meals and groceries to our neighbors in need."
Previously two leading hunger-fighting organizations in the Charlotte area, Loaves & Fishes and Friendship Trays merged in early 2021 to strengthen their capacity to tackle all the facets and phases of food insecurity in Charlotte through a network of food pantries, plus home grocery and meal delivery services. By increasing access to fresh, healthy food, Loaves & Fishes/Friendship Trays aims to make sure that everyone's hunger needs are met in the way that they need it. Last year alone, Loaves & Fishes/Friendship Trays provided groceries to more than 75,000 people and delivered nearly 120,000 meals.
"We are very thankful for the generous donation from the Charlotte Hornets Foundation," said Loaves & Fishes/Friendship Trays CEO Tina Postel. "Delivering food to those who are unable to obtain or prepare their own meals is so important, and this vehicle will help us reach even more individuals in the Charlotte community. Our Meals on Wheels program is about so much more than just the food – it's also about providing human connection to the isolated and lonely and peace of mind to their families."
Photos of the new vehicle can be found at the following link: Hornets Hunger Grant.
About Hornets Sports & Entertainment
Hornets Sports & Entertainment owns the Charlotte Hornets, Greensboro Swarm and Hornets Venom GT, and operates Charlotte's Spectrum Center.  The Charlotte Hornets are a member of the NBA's Southeast Division.  Owned by NBA Legend Michael Jordan, the Hornets organization strives to deliver a relentless attack on the court, an unmatched experience in the stands and a positive impact throughout the community.  The name of the city's original NBA team from 1988-2002, the Hornets moniker returned to Charlotte in May 2014, uniting the rich history of NBA basketball in the Carolinas.  The Greensboro Swarm are the NBA G League affiliate of the Charlotte Hornets and play at the Fieldhouse at the Greensboro Coliseum Complex.  Hornets Venom GT is the organization's esports team affiliate that joined the NBA 2K League in 2020.  Spectrum Center is the premier destination for sports and entertainment in the Carolinas, hosting over 150 sporting events, concerts and family shows annually.  For more information, please visit hornets.com, gsoswarm.com, HornetsVenomGT.com or spectrumcentercharlotte.com.
-hornets.com-
For More Information Contact:
Josh Rosen, Senior Director of Corporate Communications, Hornets Sports & Entertainment, 704-688-8863, jrosen@hornets.com
At Loaves & Fishes/Friendship Trays, fighting hunger is our mission but fighting hunger with intention is our goal.
Providing nutritious food for our food insecure neighbors is at the forefront of Loaves & Fishes/Friendship Trays and with the advent of COVID, we realized how much more important it is to feed people well. For the last two years, Loaves & Fishes/Friendship Trays' specialty diet boxes, developed by our Registered Dietitian, have been a highly requested item among individuals suffering from a heart condition and/or diabetes. The increase in these requests, along with the alarming rates of chronic diseases in Mecklenburg County were eyeopeners for our staff. We knew that we had to take on the responsibility of feeding our neighbors with intention. To make our vision clearer, the Loaves & Fishes/Friendship Trays senior leadership team approved a nutrition policy. Developed and implemented by Chasidie Glover, Nutrition Services Coordinator for Loaves & Fishes/Friendship Trays, the nutrition policy aims to educate and guide food purchasing, distribution, and even food donations.
The Centers for Disease Control and Prevention (CDC) and Feeding America suggest that food insecure individuals have a high risk of developing chronic health conditions or are unable to properly manage a chronic condition.
As Chasidie shared,
"Reading this statement was impactful but what shocked me more are our very own statistics. Since being with Loaves & Fishes/Friendship Trays, I have served many individuals who mention they have diabetes, kidney disease, high blood pressure or all three. I can't help but notice that the people who need healthier food the most are the people who can least afford it. Some clients depend on ramen noodles and soda to fill their tummies for the night. However, soda and ramen offer little to no nutrients that will help them manage their chronic condition. As a Registered Dietitian, it is my duty to advocate for access to healthy food for all individuals. This is what fueled the idea of adopting a nutrition policy for our food pantries."
Join our effort to ensure all neighbors of Mecklenburg County have access to food that not only fills their bellies but also makes them feel better!
School is officially out for summer but 12 weeks is a long time for kids and their families not to know where their next meal might be coming from. Families were already struggling to make ends meet even before prices of food and gas started to rise. Now, without breakfast and lunch programs offered during the school year, parents will spend an average of $316 more per month* on groceries. Add in child care costs and higher utility bills to providing two extra meals a day. Not exactly a relaxing summer vacation.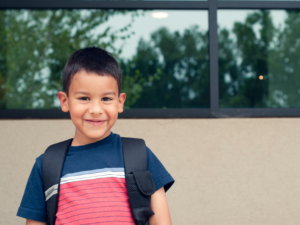 Just in the last month, we at Loaves & Fishes/Friendship Trays saw a 16% jump in the number of visits to our food pantries and we expect that number to rise.
Historically, July has always been one of our busiest months of the year as it's the one month that kids are out of school the entire month. It's also the time of year when donations are at their lowest. People get busy with summer vacations and hunger is not top of mind.
But hunger never takes a vacation.
To help ease the transition to summer, the last two weeks of school, counselors called in record numbers to take advantage of our "refill" or pre-approved referrals for their families. That equates to four referrals made at one time that can be spread out in order to get school children and their families through the summer months.
We want to make sure that no parent has to worry or skip a meal so their child can eat. That is why we are here – to provide access to nutritious groceries and alleviate the stress of wondering "How am I going to feed my family?"
Want to help? Your donation will help put groceries on the table of a neighbor in our community. Donate today.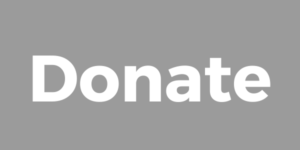 *Stat provided by No Kid Hungry
What an amazing day! On Wednesday, May 25, a sold out crowd of 450 gathered at The Fillmore Charlotte to hear a powerful message from Stephanie Land, NY Times bestselling author of MAID: Hard Work, Low Pay, and a Mother's Will to Survive.
Stephanie shared her harrowing story as a single mom navigating the bureaucratic nightmare of living below the poverty line. As she shared, "Poverty is a scary and vulnerable place to be."
"My life as a mother had been one of skipping meals and always saving the good food like fresh fruit for my kids who I told myself deserved it more than I did. That kind of hunger, it does change you."
Thank you to everyone who attended and supported our work to provide groceries, meals and hope to thousands of our neighbors in Charlotte-Mecklenburg.
The 2022 Loaves & Fishes/Friendship Trays Luncheon of Hope would not have been possible without the support of our sponsors:
Thank you to
Title Sponsor: the David and Nicole Tepper Foundation
Catering provided by Compass Group
Hunger Hero Sponsors: Bank of America and Trane Technologies
Hunger Fighter Sponsors: Coleman Lew Canny Bowen, Anne and Steve Schmitt and Alexander Ricks, PLLC
Happy Anniversary!! This May we celebrate the one year anniversary of the merger of Loaves & Fishes and Friendship Trays! And what a year it has been. Not only a year of new beginnings and tremendous growth but also, as our pantries begin to reopen, a return to dignity and hope for our food insecure neighbors.
Each and every day, Loaves & Fishes/Friendship Trays is the answer to food insecurity in Mecklenburg Co., providing groceries, meals and hope to thousands of families and seniors.
Some may call it chaos but we call it magic. Take a look at this short video to see exactly what we mean!

Dear Friends,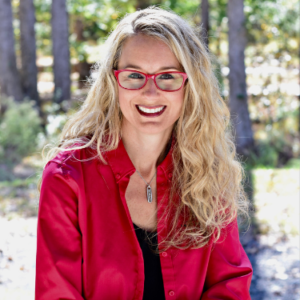 From the beginning of the pandemic, through the merger of our two organizations, it's been a busy two years – but we aren't slowing down! And we won't slow down until we ensure that all of our neighbors in need are not only fed, but well fed. At Loaves & Fishes/Friendship Trays we believe that access to healthy, nutritious food is a fundamental human right.
Thanks to our new collective power as a merged organization, we are creating access to food in new innovative ways. From custom grocery home deliveries to specialized meal deliveries, Loaves & Fishes/Friendship Trays is proud to be the answer to anyone's food insecurity issues.
As our pantries reopen and social interactions return; the love, hope and dignity our services provide also is in full bloom. Thank you for being a part of this season of growth!
Tina Postel,
CEO
Loaves & Fishes/Friendship Trays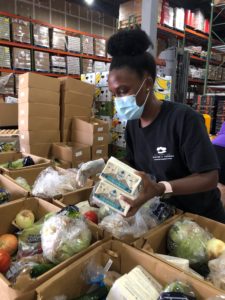 Charlotte-based Loaves & Fishes, which helps people in need by providing groceries and meals, is expanding its home delivery service by allowing people to customize their orders online.
The organization received about $3 million in funding from the American Rescue Plan Act and is using it to create an Instacart-like interface that will allow people to choose what goes into their box before it's delivered to their doorstep.
Since starting the home delivery service in April 2020, Loaves & Fishes has fed over 24,000 people. Community outreach director Danielle Moore said with this change, Loaves & Fishes expects to feed even more people this year.
She also said this expansion will help eliminate food waste and give people back their control over what they eat.
"We know that our clients have so many burdens that they're dealing with, and in a lot of ways their choice is limited," Moore said. "Things are happening to them instead of them being active agents in their lives, and so this piece helps to bring some of that dignity back."
Right now, food delivery is available on Tuesday, Thursday and Saturday. Families can expect to receive a week's worth of fresh food for each family member, including fresh fruits and vegetables, in addition to nonperishable food items.
Loaves and Fishes is also looking for more volunteers as it continues to expand services.
There's more information at loavesandfishes.org.